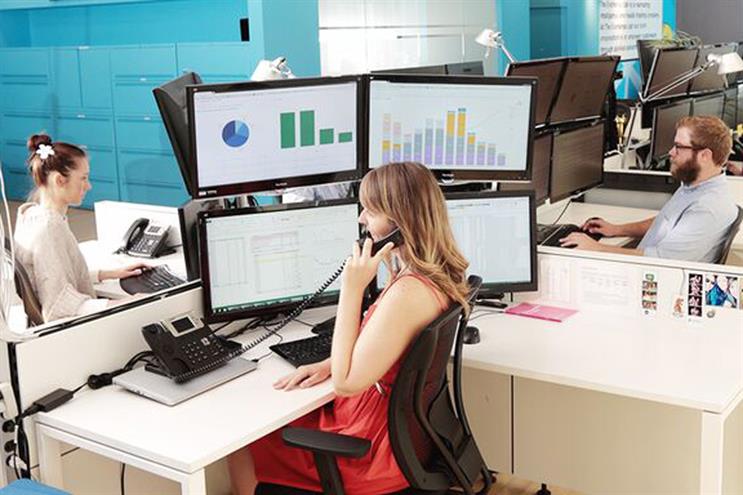 Programmatic has changed the face of digital marketing. It's redefined how brands engage with consumers and made the dream of delivering the "right message, at the right time" a reality.
Today, very few marketers would suggest that programmatic was remnant-laden advertising – it's come a long way, from erroneous ad placement to a long term strategy in which brands invest millions of dollars' worth of advertising budgets.
Last month Marketing in partnership with The Exchange Lab hosted an elite gathering of influential marketers and publishers, to examine programmatic's capabilities and shortcomings. The Exchange Lab's job is simple; unite disparate demand side platforms (DSPs) to deliver performance and quality at scale, combining insight and inventory for brands and publishers.
Going "programmatic-only"
Jean-Baptiste Goux, head of programmatic at eBay, revealed five key findings from the auction site's recent "programmatic-only week," run in conjunction with some of the industry's biggest and most progressive brands and agencies.
First: programmatic is an enabler, not a channel – the electricity that powers the bulb, not the light itself. Secondly, humans matter, despite the automation of the process; without them feeding and directing the machines, programmatic will "fail to operate at maximum efficiency."
Thirdly: Test everything. A/B test your process, analyse where margin is lost, and value is gained.
Fourthly, programmatic allows brands to use data intelligently. But brands must be flexible in segmenting, and agile in mobilising datasets – particularly given programmatic's real-time context. Fifth and finally, Jean rejects programmatic premium – any guaranteed inventory is counterproductive to a brand keeping their options open; while publishers sell themselves short by leaving the RTB model.
"Always-on"
Dan Michelson, innovation and capability lead at O2, explored how the phone network was using programmatic to deliver the right message, to the right consumer, at the right time.
O2 had to change the fundamental infrastructure of the business to realise their vision of agility, creative flexibility and minimal waste. They implemented an 'always on' strategy, using a CRM model to minimise waste and stop "bombarding customers with the same messages".
Instead of offering the same advertising messages over-and-over, O2 worked to create a narrative of creative content. Moreover, these messages delivered on KPIs defined throughout the attribution funnel. O2 adopted hyper targeting, using the right data in combination with the right technology providers; for example, serving ads for a given phone to those who met the requisite credit checks. The result not only led to less waste, but a better customer experience and improved brand sentiment – in other words, those who couldn't afford an iPhone didn't have iPhone ads rubbed in their face.
"Seeing the results that The Exchange Lab's multi-platform approach delivered, expanded our understanding as a business of testing and working with different DSPs across a single campaign," says Michelson. "Initial results were encouraging – and as more DSPs were introduced it allowed us to implement different strategies that enhanced campaign performance and delivered incremental reach."
Empowering marketers
Ben Sidebottom, solution architecture director at Visual IQ, examined the flaws in pre-defined attribution methods. 'Attribution' is a gradual and progressive process, not a "plug and play" system. The positioning of programmatic ads throughout the purchase funnel requires careful planning, using insight and creative to engage the consumer. To understand the granular impact, measurement must be aligned with relevant KPIs – not just a bottom-line view. The result is actionable insight to evolve the process over time.
Finally, Chris Dobson, Executive Chairman at The Exchange Lab emphasised that programmatic empowers marketers to make better decisions. It is a conduit for our messages, and if used correctly, will improve the customer experience as much as reducing waste and adding brand value.
One thing that everyone agreed on was that programmatic is continuing on its upward trajectory, with a predicted global ad spend of $53bn by 2018. Within two to three years, it will be ubiquitous, bridging online and offline, and delivering more personal and hyper-targeted ads across every digital touchpoint.