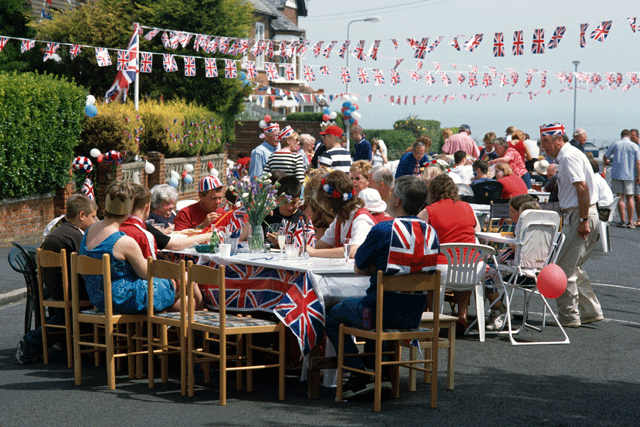 The bank holiday bonanza takes on new meaning this year as the nation excitedly awaits the first-ever consecutive four-day weekends, marking Easter, the royal wedding and May Day.
The extended break will undoubtedly bring welcome relief to the public during tough times, as well as offering myriad marketing opportunities to brands. However, this unprecedented event means that the commercial opportunity remains unclear: will it be a bumper season, or will the high streets be deserted as people head over-seas or home for the holiday period?
Exclusive research from media agency MPG Media Contacts shows that 70% of the public are yet to make any plans for the period, which can offer an 11-day break for those taking just three working days off between Easter Monday and the wedding on 29 April. Last-minute decisions could be swayed by the right tactical marketing.
The study, which garnered opinions from more than 2000 adults earlier this month, showed that the most popular choice for those who have already made plans is to take a short break.
'We have seen a 266% rise in bookings from overseas travellers coming to London to watch the wedding,' says Andrew Warner, senior marketing director for EMEA at travel reservations site Expedia. 'And since the wedding was announced, bookings have more than doubled for those intending to travel abroad around that period.'
Travel operators are certainly in need of a boom, with Thomas Cook and TUI due to announce big hits to profits this week, a result of political unrest in the Arab nations and weakening consumer confidence.
Therefore, the level of indecision still offers 'massive potential' for marketing, particularly through digital channels, which will play a big role in the wedding coverage, according to Tom Simpson, MPG group account director.
However, the monarchy splits public opinion, and MPG's research suggests that gender is also a factor in wedding enthusiasm. Only 26% of men say they are likely to follow the event, compared with 54% of women. Simpson suggests that men are also more likely to be out and about, meaning greater opportunities for out-of-home campaigns.
Meanwhile, more than 75% of women plan to spend at least the same, if not more, time than usual with media over the wedding weekend, which could give female-focused advertisers the greatest cut-through.
Traditional media will dominate coverage, but marketers should also consider social media's role, says David Fletcher, head of insight at MEC. 'We are entering a new era of mass, shared experience; people will want to react to the wedding in real time with friends.'
As with any holiday plans, the weather will play a crucial role, and campaigns should be adapted accordingly, advises Simpson. In the case of the DIY sector, this could mean work focusing on painting if the weather is bad, or barbecues if the forecast is good.
For Homebase, Easter is a key decorating period. 'This will be the case more than ever this year as people will have more time to undertake big projects,' explains Richard Johnson, senior buyer for Homebase's paint range.
With so many people undecided about what to do, Johnson says that Homebase's marketing will focus on triggering DIY plans, adding that it has made 'extensive investment in range and marketing plans' to cash in on what should be a major trading period.
Currently, the Met Office's 16- to 30-day weather forecast does not make for great reading. It predicts 'predominantly unsettled weather' and above-average rainfall.
While bad weather will not dampen the happy couple's big day, a rainy bank-holiday fortnight could prove a washout for brands. Those that adapt their marketing to cater to last-minute decision-makers will be best-placed to benefit from consumers with spare time and holiday cash.
CONSUMER SNAPSHOT HOW BRITONS PLAN TO SPEND THE DOUBLE BANK HOLIDAY
Think about how much time you spend with media (TV, radio, newspapers, magazines, internet) during a normal weekend. For the royal wedding bank holiday, do you think you will spend:

Female Male
Much less time 13.8 28.8
A little less time 9.0 13.4
About the same time 45.1 43.4
A little more time 21.9 11.0
Much more time 10.1 3.5

Number of respondents who answered this question: 2353 (100%)

What do you plan on doing to take advantage of the extended holiday
time?

Age 18-24 25-34 35-44 45-54 55+
Take a holiday/short break 42.7 45.4 39.0 45.8 45.0
Visit friends/relatives 56.2 42.7 39.6 38.2 35.5
Spend time with the children 8.3 19.6 37.0 30.5 22.5
Spend time with partner 43.7 31.5 39.6 33.6 26.0
Visit attractions near your home 21.9 21.7 17.5 19.1 16.0
Catch up on housework 15.6 11.2 16.9 19.8 9.5
Catch up on personal admin 7.3 7.7 5.8 8.4 4.5
Spend time on a hobby 15.6 15.4 9.1 26.7 18.0

Number of respondents who answered this question: 724 (30.77%) Source:
MPG Media Contacts/OnePoll