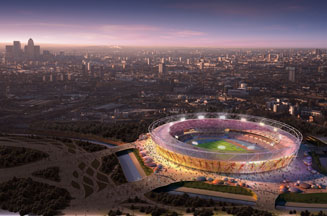 Following the failure of DCMS' 'Medal Hopes' - slammed by British Cycling chief executive Peter King as 'a non-starter' - UK Sport is now planning to sell the rights to the Team GB athletes to sponsors.

The reasoning goes that the athletes have reached the top with the assistance of public money and so should give back by signing over their rights, which can be sold to existing Olympic sponsors.
'As a partner, you may be reluctant to dig deep again to solve a problem that isn't your fault,' says Crow.

That more than 1000 athletes have already signed up is beside the point. In reality, only a handful have much brand value, and some of the nation's top performers, such as 400m world and Olympic champion Christina Ohuruogu, have yet to commit to the scheme.

It is a myth that Olympic champions return home to a sponsorship pot of gold. Even the nation's top cyclist, Bradley Wiggins, said in his autobiography, In Pursuit of Glory, that he returned home from Athens in 2004 an Olympic champion, but disillusioned and financially no better off.
Only after winning in Beijing last year and becoming Britain's joint highest-ever finisher in the Tour de France this summer does Wiggins have real marketability.

Rob Woodhouse, who represents swimmer Rebecca Adlington, says the Olympic gold-medallist earns no cash income aside from her government funding. He believes that UK Sport's plans will make the task of securing sponsorship harder than it already is.
'It's pretty hard to get a sponsor anyway. It's not as if there are a million opportunities,' he says. Despite her heroics in Beijing she has only one sponsor, Speedo, with another deal expected to be announced in the next few weeks.

For now, UK Sport and its top athletes are waiting to see who blinks first. 'I respect UK Sport's position and that it isn't going to move,' says Woodhouse. 'The same goes for the athletes, so we need to move to find another solution.'
It has been suggested that UK Sport has gone as far as to threaten athletes with the withdrawal of funding, but this is not something Woodhouse has experienced. 'It would be very disappointing if that happened, but that has not happened to us,' he says. 'I've heard of it happening to athletes in other sports, but I've seen nothing.'

UK Sport's difficulty in signing up participants might not prove an insurmountable barrier to reaching its £50m target. As Crow suggests, sponsorship may not be the answer to UK Sports funding issues at all.

The body could follow the example of the Vancouver Winter Olympics organisers. 'If you look at what Vancouver has done in alternative fundraising, you see it doesn't have to involve sponsorship,' says Crow.
The organising committee, VANOC, launched 'The Vancouver 2010 Club - A Patrons Programme', offering an Olympic experience including premium tickets, a car and driver, concierge and a place in the Olympic Torch Relay for £140,500.

Woodhouse makes another suggestion, pointing to the example of the Australian Institute of Sport, which has very successfully licenced out its logo. 'Kellogg even created a brand called Sustain with the Australian Institute of Sport,' he notes.