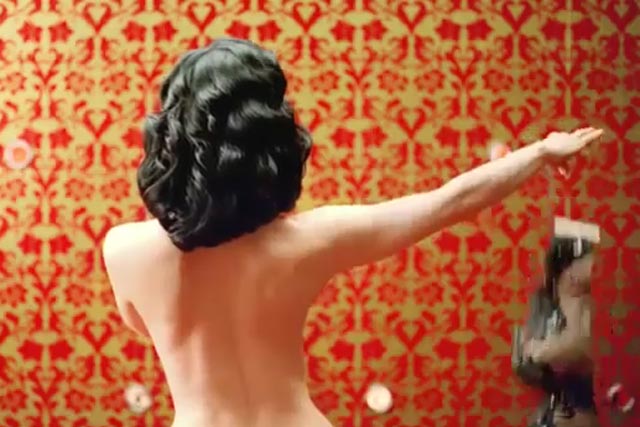 The TV ad aired this weekend and was created by Publicis London.
The clip begins with the words "What is Va Va Voom?" appearing on the screen, followed by a montage featuring Hollywood film stars Marlon Brando and Audrey Hepburn.
Von Teese is shot stripping her underwear off while being watched by a number of onlookers, including Henry, who has appeared in several Clio 'va va voom' ads from 2002 onwards.
Music extracts in the ad include David Bowie's 'Space Oddity' and Rihanna's 'S&M' single.
Phil York, marketing director at Renault UK, said: "We've filmed a brand new Renault Clio 'Va Va Voom' ad because the campaign is still so popular after five years off the air."