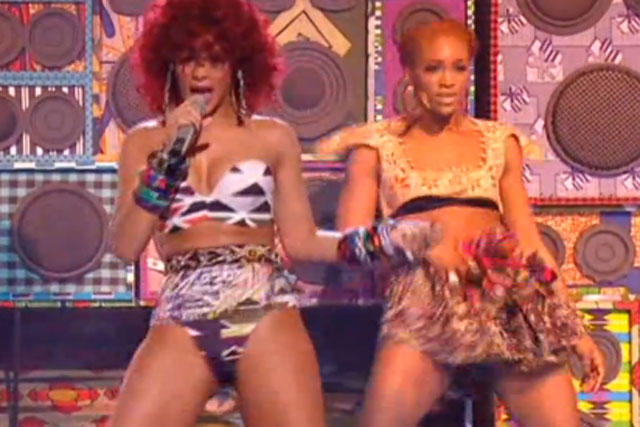 In recent months Ofcom has ruled that in a number of cases involving content shown before the 9pm watershed the material broadcast was judged to be "unsuitable for children or close to the limits of acceptability".
In addition to deciding parts of 'The X Factor' show were "at the very margin of acceptability", Ofcom has published concerns about a music video by Flo Rida, the video for 'S&M' by Rihanna and a trailer for Channel 5's 'Candy Bar Girls'.
As part of its ongoing work in line with its statutory duty to protect under-18s, Ofcom held a series of meetings with broadcasters to ensure they are clear about the standards expected from them.
In its guidance today Ofcom said: "In the entertainment and talent genres, particular areas of concern include the sexualised clothing and dance routines of performers and/or guest artistes."
Ofcom also said broadcasters should ensure trailers for post-watershed content shown before the watershed should only include content available for a pre-watershed audience.
Last year Ofcom received 2,868 complaints about an episode of the ITV talent show 'The X Factor' in which the popstars Rihanna and Aguilera were claimed to have danced provocatively, following a campaign from the Daily Mail.
In new research published today Ofcom found the majority (58%) of parents were not concerned by what their children had watched on TV before 9pm in the last 12 months. Of the rest, 24% were fairly concerned and 9% were very concerned.
Ofcom also speaks to teenagers about pre-watershed programming and found less than a quarter (23%) of teenagers said they had seen something on TV before the watershed that had made them uncomfortable or had offended them.
Follow Maisie McCabe on Twitter @MaisieMcCabe