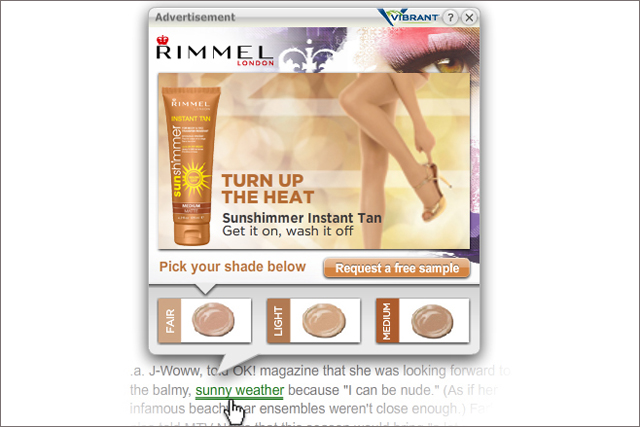 The interactive ads were devised by OMD UK, using Vibrant's in-text ad platform.
The Sunshimmer ad allows users to move their mouse over the legs of the model in the in-text ad unit to change the shade of the legs, using the tanning product. They can then click through to purchase the item.
The Day 2 Night mascara's ad, features a mouse that acts like a "magic brush", lengthening the eyelashes for daytime and thickening them for night. Users can try out different shades of mascara on the model in the ad and zoom in to look at the product.
Both ads will roll out on 25 April and will run until June.
Rimmel recently splashed out a significant six-figure sum to sponsor the Fashion on 4 strand on Channel 4.