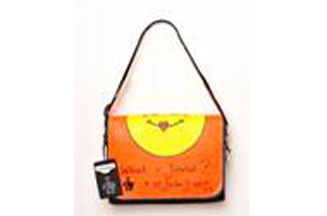 The celebrities, who also include Depeche Mode and Alan Carr as well as designers Jimmy Choo and Bruce Oldfield, were invited to design the bags for online retailer manbagcompany.com.
The auction, which can be viewed at www.manbagcompany.com/prostate-charity-auction.asp, will last for 10 days.
The Prostate Cancer Charity was set up in 1996 in response to the urgent need to increase investment in prostate cancer research and to raise awareness of the disease. It is now the UK's leading voluntary organisation working with people affected by prostate cancer.