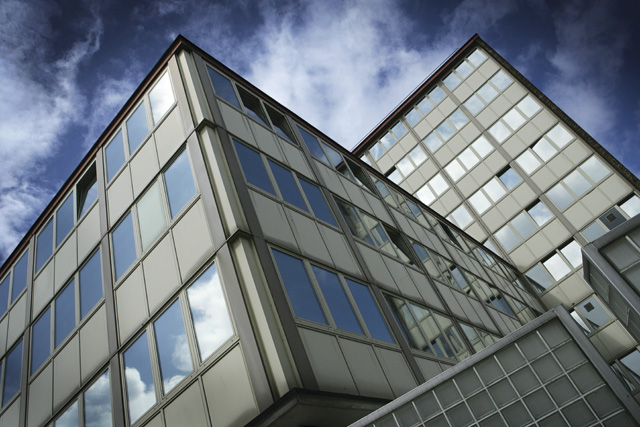 While the announcement took COI executives by surprise - "A bolt from the blue," according to one insider - the perpetual threats to the future of the Government's communications arm had already provoked much discussion among them. What alternative structure might ministers put in place?
So they came to the meeting armed with questions. Over what period of time would COI be wound down? When would the new entities being set up to replace COI be up and running? How would COI campaigns already in progress be managed? "The Cabinet Office should have been prepared for this but quite clearly wasn't," an industry source says. "It was hardly the way to go about achieving the smoothest possible transition. The whole thing is a mess."
For many in the ad industry, what happened at the meeting is symbolic of the Government's determination to make a very public show of slashing its communication expenditure - and to worry about detail at a later stage.
Meanwhile, there's much bewilderment. "All the talk is of joined-up government," a COI source says. "But the piece of joined-up government that actually works is being blown apart."
Mark Hunter, ISBA's outgoing president, used his final speech at its annual lunch last week to voice advertisers' "disappointment and concern" over COI's closure and warned of a significant drop-off in the effectiveness and efficiency of government communication.
"The Government has picked on advertising because it is outward and visible," Sir Chris Powell, the ex-agency boss who now runs the Advertising Standards Board of Finance, claims. "It has become the whipping boy."
Up to 400 jobs are expected to be lost as COI, set up in 1946, is gradually downsized before being closed completely by March next year. Government departments will run their own communication programmes with the freedom to hire and manage agencies.
Media buying will continue to be handled centrally via a newly created procurement unit, although this may comprise no more than 20 people. "It's very difficult to see how they can run the range of services each department would require," a former COI senior executive says. "I can't imagine how such a small operation could impose its will on government departments which still have big budgets and marketing expertise."
It was always clear that COI was going to be in for a rough ride once the Conservatives were in the driving seat. While still in opposition, Ken Clarke, then the shadow business secretary, made it clear that, under a Tory administration, such bodies would have to justify their existence to avoid being merged, cut back or closed. It was no empty threat. COI, once the country's biggest advertiser, has seen its spend cut by 68 per cent to £168 million in the past year. Last summer, a 40 per cent staff cut sent it reeling.
In March, a bruised and disillusioned Mark Lund quit as chief executive. He had previously been working alongside Matt Tee, the former permanent secretary for government communications, on a review of paid-for marketing and the role of COI. Tee had recommended centralising government marketers into "theme teams" overseen by a government communications council.
However, ministers chose not to take his advice, perhaps sensing that there would be no significant opposition within an organisation where everyone from Lund downwards could see the way the wind was blowing. "It's a pity Lund resigned when he did," a source close to COI says. "His people would have liked to see him tough it out with the Cabinet Office."
"Lund was putting up a fight and was running between COI and the Cabinet Office two or three times a day when the review was going on," an ex-associate recalls. "But, in the end, he knew it wasn't going to work out."
COI's position was made even more vulnerable because it lacks influential political support. This stems from its origins in post-war Britain when Clement Attlee's government was so determined that COI wouldn't become the Ministry of Propaganda that no government minister was given responsibility for it.
Since 1992, COI has reported to the Cabinet Office, although the lack of friends in high places has been a recurring problem.
Nick Phillips, the former IPA director-general and COI's one-time research director, was a member of the Government's advisory committee on advertising and the board that hired two COI chief executives, Tony Douglas and Carol Fisher.
Phillips says: "The principle of COI not having its own minister held good for a long time. The downside is that it's not an organisation that naturally makes friends and finds it hard to fight its corner."
Even the Labour opposition hasn't rushed to its defence. "Maybe Ed Miliband associates it with free-spending New Labour and has chosen to keep his distance," one observer suggests.
Industry sources fear that COI's demise will make it harder for the Government to retain its best communication talent. "When COI was forced to cull its staff last year, it seemed safe to assume that the people who were retained were the best it had," a senior industry figure explains. "The fear must be that a lot of those people - many recruited from outside the civil service -will be looking for other jobs."
The situation also begs other questions. Could downsizing COI be hampered by the so-called Tupe regulations designed to protect the rights of public-sector workers? If a COI executive is spending 70 per cent of their time working on a single account, would they be entitled to move with that account into the appropriate government department? And how would those departments accommodate such people when they've already been ordered to make significant reductions in their marketing staffs?
Will the end of COI mean less transparency when taxpayers' money is spent? Who will be accountable to Parliament for the Government's communication budget? And how much harder will it be for the Government to persuade major companies to help it fund campaigns to promote healthier lifestyles and responsible drinking without COI as go-between?
Hunter says advertisers are willing to have substantive discussions with the Government, but warns: "It's not just about the industry writing cheques to repair communication budgets."
Will what sets out to be a cost-control initiative end up creating wasteful duplication as the same audiences are targeted by different government departments promoting everything from stopping smoking to reducing teenage pregnancy? Who in the communications set-up will stop this happening?
Will Group M's M4C continue handling the Government's centralised media buying business it won in February? If so, who will manage the relationship?
"Making savings through centralised media buying is one thing politicians understand," an onlooker explains. "What they have difficulty grasping is the more subtle side of COI's work."
Indeed, COI's reputation as a catalyst for advertising that's not only creative but also works is reflected in the fact that, of the 90 public-sector IPA Effectiveness award-winners, COI has either entered or contributed to around half of them. Who will look after COI's huge database and campaign effectiveness case histories? And what about its archive of creative work stretching back more than half-a-century? "It would be tragic were all that to be stuffed into bins," an insider says. One suggestion is that the Government should pay for its transferral to The History of Advertising Trust in Norfolk.
For agencies, COI's demise isn't seen as a total disaster and could work to their advantage, to the chagrin of COI executives who fear their departure will lead to agencies playing off one department against another to drive up fees.
The change could also allow agencies to get closer to the action. "COI hasn't always been sufficiently au fait with the policy process to give advice to agencies," an industry leader says. "In government departments, the policy- makers are close to the marketing professionals." But he adds: "While the big departments have people who know a lot about marketing, a lot of smaller departments are not so well-resourced. So there must be some doubt about their ability to manage professional relationships with agencies."
This problem may be compounded by changes in European Union rules that call for every government job to be put out to tender. This has been described as a "living nightmare" by COI roster shops in Scotland, where the Scottish Executive is observing the rules to the letter. This means those on the roster must pitch for every project, no matter how small.
Peter Buchanan, the former deputy chief executive of COI, says: "European legislation regarding public-sector procurement will probably become more challenging and continue to move away from widely accepted commercial models."
"COI already has difficulty sustaining the roster system because of EU rules," an industry source says. "How will government departments manage if agencies have to pitch for everything?"
Whether or not all this will mean the return of COI - albeit with a new name and under a different guise - at a future time is an open question. Many agency people and marketers believe it's a no-brainer. "If COI didn't exist, you'd have to invent it," John Bartle, the Bartle Bogle Hegarty founding partner and a former COI non-executive director, says.
The most likely outcome is that ad budgets will increase as ministers reacquire a taste for being in the limelight and as some campaigns, particularly on key health issues and teacher recruitment, are seen to be faltering without the budgets to underpin them.
But it's unlikely there will be a new-look COI during the life of this Parliament. As one observer points out: "That would leave too much egg on too many faces."
What may die with COI
- A TV and radio fillers service that generated almost £40 million of free airtime from the BBC and commercial broadcasters in 2009/10.
- An in-depth understanding of industry regulations, including the Government's responsibilities under the 2003 Communications Act. Agencies may need to seek specialist advice.
- A centralised advertising production system and price list that saves around £3 million in press production a year.
- An ability to measure costs against industry averages across 47 categories of marketing services. Media buying expertise.
- Face-to-face debriefs for all agencies competing unsuccessfully for major contracts.
- A central market research database containing thousands of original research reports that is constantly updated.