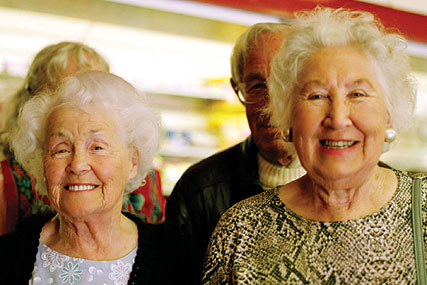 Almost two million more Britons are online than last year. Figures have swelled from 36.9 million in May 2009 to 38.8 million in May 2010, research by UKOM reveals. Those aged 50+ now account for 31% of total people online.
Men over 50 were responsible for most of this growth, accounting for 722,000 and 38% of new internet users followed by women who accounted for 284,000 and 15% of new users.
Following the 50-plus age group, women aged 21-34 accounted for 14% of new users and "tweenage" girls aged 12-20 accounted for 12%.
The new 50-plus internet audience find health, video and community the most interesting sites with 89% of health check website, RealAge's, in that age bracket. Meanwhile over 80% of video site Flixxy is over 50 followed by 78% of Saga's site.
Alex Burmaster, analyst at UKOM/Nielsen, said: "The fact that one in four Britons who use the Internet today are 50- to 64-years-old proves it is no longer the sole preserve of the young and technical literati.
"This age group have a wide appetite when it comes to the types of sites they are using to supplement the interests and needs they have in the daily lives.
"Consequently, a number of brands across a range of industries, particularly travel, are showing the rest what a valuable medium online is when it comes to reaching a desired audience who haven't grown up with the Internet."