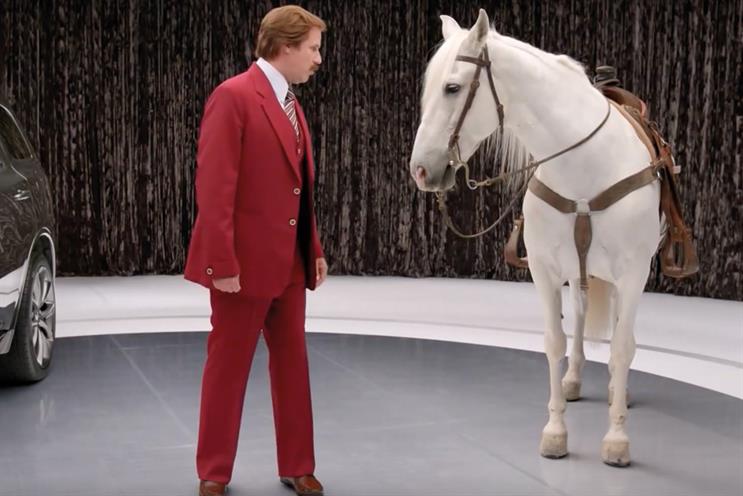 In entertainment, content is abundant but quality is scarce. So if something works, milk it. That's why the top-grossing movies of last year were all franchises such as Star Wars, Jurassic World and Avengers. On TV, the boxset rules. Netflix exploded on to the scene on the back of Breaking Bad and House of Cards (but is stumbling now as people realise there is a lot of dross padding out its listings).
Hollywood loves a franchise because each release has an expectant audience awaiting it. This plays especially well now that profits are made in international sales. The global franchise is the big tent-pole revenue generator that funds the riskier, more original productions.
Quality is scarce in advertising too. Dave Trott, in this magazine, claimed that only 4% of advertising and marketing ideas are positively remembered, 7% are remembered negatively and 89% are not remembered at all. That's an abundance of dross.
Nowhere is more dross to be found than in that distant cousin of entertainment, the brand content hub. As any marketer who has built one knows, "always on" is nonsense. There is no built-in audience for brand films. People are always off looking at something much more interesting. They need to be turned on with entertainment. Which is the strength of the creative franchise.
There have been franchises in advertising before: Johnnie Walker's series of powerful walks, the Andrex puppy or Evian's babies. These were visual ideas that evolved over time. However, the advent of online video has made franchises built around an entertainment property increasingly effective. In the US, Kenny Powers for K-Swiss drove a 250% increase in online sales. Ron Burgundy for Dodge Durango claimed a 59% increase in sales. Coach Lasso for NBC [below] grew the audience for live Premier League football by 115.5 million in the 2013/14 season. Dollar Shave Club, which became famous partly due to an online film, was recently sold for $1bn.
Creative franchises are different to big ideas. The big idea is usually created under a single vision, while franchises are more divergent. Moneysupermarket.com's "Epic strut" is a big idea about how it feels when you get a great deal. Comparethemarket.com's meerkats [below] are a creative-franchise idea that works across media and time as advertising, online films, competitions and collectable toys.
It is the frenetic and multifarious nature of media that makes franchises relevant right now. When there is so much media worth appearing in, the creative-franchise approach can make the big-idea campaign seem positively lethargic.
In the UK, over two years, our Carphone Warehouse's Keith Lemon franchise has been executed across five campaigns, with the TV spot supplemented by almost 100 pieces of video content, from Vines to travel guides. This has generated 35 million views to date. All that clicking and sharing help Carphone Warehouse find its way into the elusive private space of social media. At that moment, it becomes a personal recommendation – which, according to Nielsen's Global Trust in Advertising survey in 2015, is the most effective form of marketing.
According to the IPA Datamine, the most effective campaigns work by being long-running, emotionally engaging and organised around a controlling idea. This is precisely how a creative franchise works.
The visual nature of a franchise is critical because, as Byron Sharp argues, advertising works by building and refreshing memory structures. Neurologically speaking, our visual memory is most powerful. We process images faster than words or concepts.
A challenge for advertisers is that franchises often take time to wear in. Not many people caught the first series of The Wire on live broadcast. The audience for Game of Thrones started low and grew as a groundswell of interest built.
But the biggest challenge comes from what academic Derek Johnson calls the "inherent messiness" of the franchise. Getting the best out of a creative franchise means surrendering control – it can't be forced, otherwise the audience will switch off. If it's not entertaining, then the audience will switch over. There needs to be acceptance by both client and agency that engagement is more important than precise messaging.
As abhorrent as that loss of control may sound, is it necessarily a problem? Studies by academics such as Professor Robert Heath at the University of Bath have repeatedly shown that it is not the message but the emotive content of the ad that makes it effective. Which makes you wonder whether all that time we spend honing propositions would be better spent inventing new ways to fire up the glorious messiness of great entertainment.
Phil Teer is the chief strategy officer and partner at Brothers and Sisters