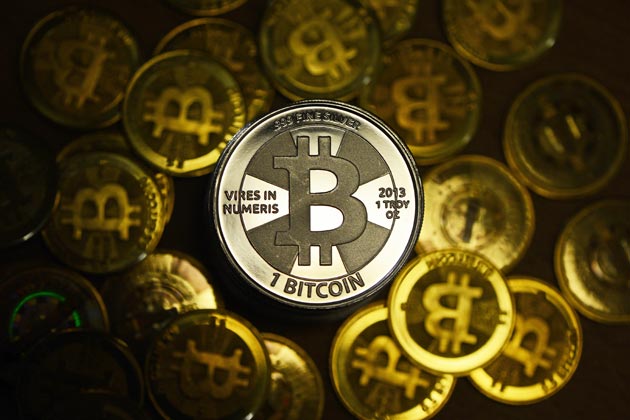 Barely a day goes by without a fresh story on Bitcoin. If it isn't about the cryptocurrency cash points making their way to a high street near you, it's about fears from the UK government that Bitcoins could be used for tax evasion and money laundering, or that two Las Vegas casinos have started accepting the it as a form of payment in their shops, restaurants and hotels. The gambling floor still remains Bitcoin-free, however.
Bitcoin isn't the only virtual currency on the market of course, there is Litecoin and dogecoin gaining traction, and the inspired Coinye West, a virtual currency that paid homage to rapper Kanye West. Unfortunately Coinye was short lived – Kanye filed a trademark infringement lawsuit against the currency and now its website simply reads: "Coinye West is dead. You win Kanye."
But while Bitcoin continues to make headlines, what does it really mean for brands? Marketing spoke to Javier Marti, chief executive of BitcoinGlobalInvestments.com, which serves high net-worth individuals, corporations and start-ups that either want to accept Bitcoin as a form of payment, or that want to invest in it.
Bitcoins: how to transact, pay and get paid in the online currency
Javier Marti: "There are several ways to interact in Bitcoins. Mining, which requires special software to solve online maths problems to then be rewarded in Bitcoins, is technically very difficult and out of the realm of the everyday person. However, people can produce something and then get paid in Bitcoins by using QR codes for online and even offline transactions: the first burger stall to transact in Bitcoins recently launched in London. This is an incredibly interesting interaction between the physical and online worlds, made possible through a Bitcoin mobile wallet.
"Bitpay, one of the largest companies that specialises in Bitcoin just released an application that means people can be paid in part or in full in Bitcoins, people can transfer money from their bank accounts into a Bitcoin account. The biggest company that deals with these transfers is localbitcoins.com, who offer the option to meet with a Bitcoin seller in person and exchange physical cash for Bitcoins. All sellers on the site are rated for quality and when you give them your money they transfer it straight to your mobile wallet."
The advantages of Bitcoin: pay-per-view, access to content and cheaper transactions
"Bitcoin allows for micro-payments to be made, which means that instead of using a monthly subscription or more permanent membership model, companies and brands can offer a pay-per-view service. Right now, the kind of sectors with brands interested in adopting Bitcoin as a form of payment are gaming companies and other sorts of online entertainment brands, such as online media streaming companies within the pornography sector. Pornography companies have traditionally been early adopters.
"Online currencies signal huge changes for the banking sector, particularly in the money remittance industry. The way that we send money around the world carries very high fees with varying waiting periods – Western Union could charge you $50 on transferring $30,000, for example. But Bitcoin transfers are instant and the transaction fees are low, presenting a real cost advantage.
"But Bitcoin can innovate across other sectors, too. Online media companies that charge for access to content can now start charging in Bitcoins, in the same pay per view model. An author only needs to have a QR code next to their article to create a simple payment method to access the content – traditionally, as a content owner, if you want to accept online payments it means setting up a system using a bank or credit card company that will entail fixed high monthly costs. Trading in cryptocurrencies makes this significantly cheaper."
Brands as pioneers: convenience, third world countries, and getting the edge on the competition
"From the PR and marketing side of things, any brand that starts to engage with Bitcoin as an accepted currency will be seen as a pioneer. More and more merchants are accepting Bitcoin, and it gives them a real marketing edge; it means there is one more channel for your consumers to interact with you, one more form of payment to access, but above all it shows that a brand is in touch with technology.
"Any kind of convenience a brand can provide to its consumers is positive. If you can offer Paypal, credit or debit cards as a method of payment, and Bitcoin as well, you're not only going to make more money but you're going to make life easier for your clients. It's important that companies make purchases as easy as possible for people, not only for people that don't have credit cards but still want to buy online, but for people that don't have access to the banking industry as a whole.
"Cryptocurrencies are revolutionary for third world countries – where people don't have bank accounts or access to the banking industry, but they can have access to a Bitcoin wallet. It means people can stop being left out of the conveniences of modern life because they don't have a bank card, and they can start interacting with your product in a way they were previously unable to."