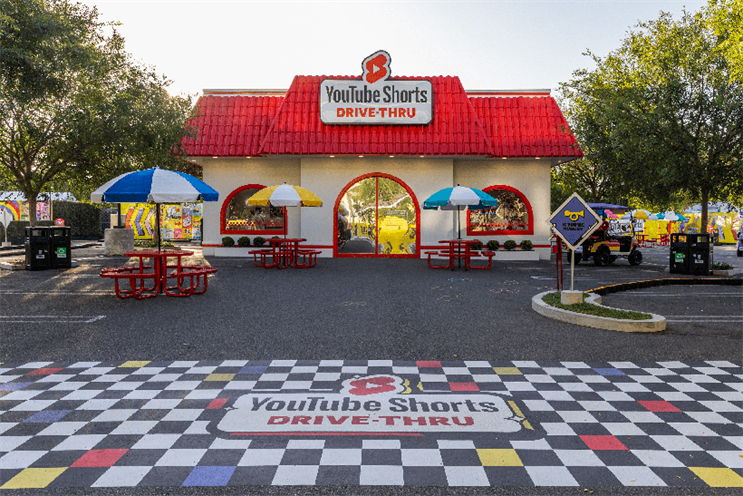 In the post-Covid industry, many people talk about the move from physical to digital - a virtual safe space where the boundaries can be pushed and pandemics can't kill a creative idea. 
The Campaign Experience Awards tell a different, even more exciting, story. 
Two years in and out of lockdowns forced brands and agencies to move online, tripping over each other to make massive inroads in technological advancements. This competition has transformed the industry. It has also progressed experiential tenfold; from just a preference or a sales tactic, to a campaign cornerstone, produced exclusively for sharing via social media and the creation of original content.
The term "hybrid" generally tends to infer the virtual, whereas the awards speak to an engineered, omni-channel approach. The fusion of physical and digital (phygital) or the term we have coined: "on-live". We are seeing this ourselves in an uplift of bookings where experiential is placed at the heart of campaigns, resulting in shareable, magic moments, that are simultaneously physically impressive and offer interaction close to point of purchase. This clever, dual approach offers a much more convincing, persuasive form of interaction, converting at a much higher rate than other media or types of approach. 
This has provided the perfect diving board for traditionally online brands, or brands launching online products, to transition from URL to IRL. In all sectors of events and hospitality - from the arts to food to tech - intimacy, interaction and involving the participant has undeniably been on the rise but resisting the urge to remain online has seen the creation of many magic moments over the past year. 
It also allows brands the opportunity to present a less tangible, conceptual idea in real life, letting tech take the brunt of the hard work, be it content-capture-and-collection, ecommerce or lead generation. 
"YouTube Shorts-Drive Thru" is a perfect example of this move: a distinctly online brand, interacting with its target audience at VidCon is both an opportunity and a challenge, given that attempting to encourage online engagement with an in-person activity can prove problematic. However, the blend of physical presence (a visually stimulating backdrop and in-person appearances) and the compelling sense of "togetherness" that digital communities create, produced a perfectly viral campaign. 
"The Colonel's Arms" also embodies this. In the noisiest marketing landscape of last year - the run up to the World Cup in Qatar (not to mention Christmas) - KFC took up the challenge of launching a new delivery app. By wrapping the convenience of digital (in this instance, door-to-door delivery) in the nostalgia and emotion of the physical (the collective, shared experience of watching football in a familiar location such as a pub) it was able to create a multidisciplinary event that is unmatched by other marketing channels. 
From calendar landmarks such as the Campaign Experience Awards to the figure-driven insight evidenced in booking data from lo:live, our venue search platform, it's clear that experiential is changing.
No longer an outlier or "nice-to-have", it increasingly features as the figurehead of a campaign. It will be exciting to see where it leads next as the boundaries of what's possible when enhancing and amplifying these activations are pushed ever further.
Neil Jones is Chief Executive Officer and Founder at location:live