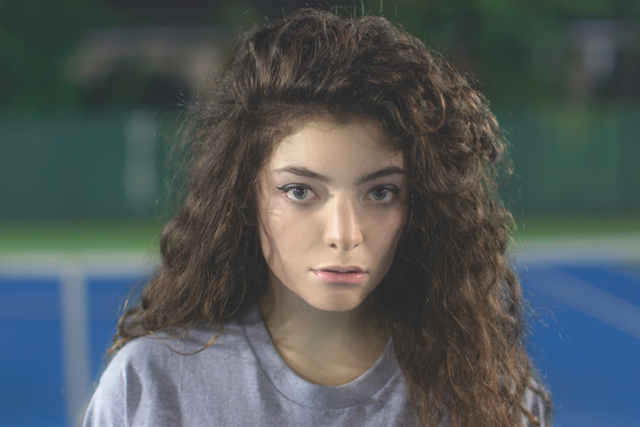 This week 16 year-old Ella Yelich-O'Connor from Auckland NZ became the youngest solo artist to score a UK #1 since 15-year-old Billie Piper in 1998.
The usual scramble to find out who this young upstart is and how she has leapt, apparently from nowhere, to the top of the tree, has kicked off among those of us too long in the tooth or short on time to keep plugged in to the hype machine 24/7.
The truth though, is that given her tender age, the super-heroine origin story of how Ella became Lorde of the charts, is actually longer in the making and decidedly more old school than you might expect. No Arctic Monkeys or Lily Allen style pre-record deal social media head of steam or Beiberesque YouTube fairytale. Not even the now traditional telly audition or viral cover version route.
Smart people
Ella was scouted at a local talent show when she was 12, signed to a major label development deal before eventually releasing a free tastemaker EP to smooth a path for her breakthrough single. Her development and marketing has been guided by some very smart people at New York's Republic records that, like our own XL (home to Adele and The XX) has specialised in finding credible raw talent and nurturing it toward mainstream success without losing its cool.
Her development and marketing has been guided by some very smart people at New York's Republic records.
So what is there in this fable for marketers to take home?
Her first releases were issued with no clue as to her nationality, real name or age, just a hand-drawn illustration of a girl bedecked in jewellery, fur, a snake and a rat. This deliberate cultivation of intrigue before the big reveal is nothing new in music. Boards of Canada's recent unbranded ads placed, randomly, on The Cartoon Network, sent the EDM bloggeratti into spasms of excitement.
TV dramas routinely use anonymous teaser campaigns to kick off social media speculation and anticipation and in adville, Visa Canada and BitTorrent are just a couple of recent examples in a long line of brands that have taken a punt on this hit 'n' miss approach.
API approach
What is newer though, is how Lorde, like all her Millenial peers, takes an open API approach to creativity. She actively encourages and enables cover versions, remixes and mash-ups as an integral part of building engagement with her audience, rather than being proprietary and controlling about identity, quality or IP that is most brand and marketers default setting.
Our recent campaign to promote Season Two of Top Boy for C4 played to this desire and expectation in young people to be able to interact and participate, not just passively consume. But you have to give something of value to everyone who gets involved and the promise of something special for the most dedicated few. So we
handed them preview footage of the new series and an innovative tool to enable them re-cut, re-edit and re-score it. The result was 1000s of unique trailers being shared peer-to-peer, and a few ending up on TV.
Another nice touch is a small but significant innovation in Lorde's use of YouTube. Beneath each upload on her channel is a short, beautifully written journal-style commentary on her feelings and motivations behind the clip – driving dialogue, subscriptions and emotional attachment.
Too fearful
But the thing that every creative should be able to recognise and appreciate in Lorde is goodwill and charm that comes from not appearing too knowing, too contrived or too fearful of treading where others already have.
Every creative should appreciate the goodwill and charm that comes from not appearing too knowing or too fearful of treading where others already have.
Whether because of her age, geographical remoteness or because she has been allowed to develop 'off grid', Lorde doesn't have the suspicion-raising whiff of inauthenticity that Lana Del Rey – one of her more obvious musical influences – had when she emerged, too perfect, too pouty and too 'put-together', out of the blue a few years before earlier.
At Livity, for the same reason that we like to co-create ideas with young people, we try not to spend too much time looking around at what other agencies are up to, or what buzzwords the industry is throwing around.
A little creative naivety can go a long way, giving ideas a chance to develop unencumbered by what has or hasn't worked before. Try it for a while. You might stumble upon your next big hit.
Callum McGeoch is creative director of youth specialist agency Livity and has written on music for Dazed&Confused, Another, The Independent and Rolling Stone.