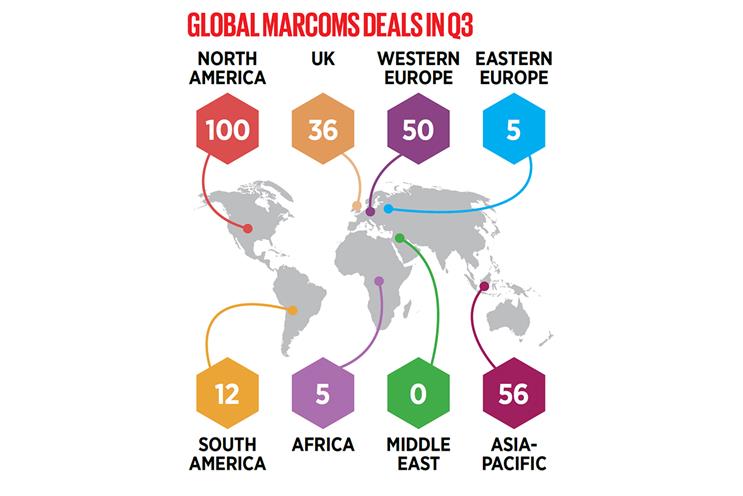 According to Results International, there were a total of 264 deals during July to September, compared with 246 in the April-June period.
About 36 per cent of these were international, up from 26 per cent in the previous three months.
WPP remains the most active buyer in the sector, with 14 deals in the third quarter. It has made a total of 29 investments so far this year.
There was a geographical shift in activity. Although the majority of the companies acquired during July-September were based in North America (38 per cent), this was a decline from 46 per cent in the previous quarter. There was an increase in activity in Asia-Pacific, up to 21 per cent from 16 per cent in the second quarter.
Integrated agencies were the most popular targets (10 per cent of the total, from 7 per cent last quarter).