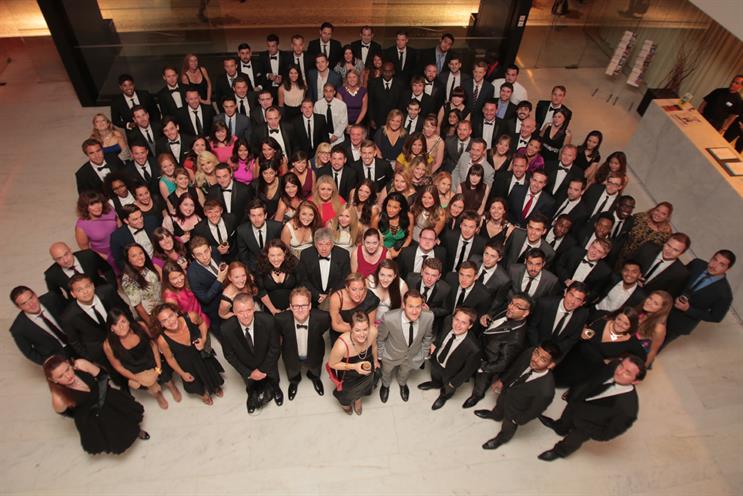 Maxus has come a long way since being born from BJK&E, the agency established back in 1992 as a joint venture between Tempus and Bozell that used to pride itself on being the "small agency for big business".
Acquired by WPP in 2001, it carved a respectable but modest niche, claiming to be the first fully integrated online and offline planning and buying operation. It had around £60 million worth of billings for the likes of Mercedes-Benz, Chrysler, Euro­sport, Seiko and the video­-game maker Ubisoft.
But all that changed in October 2008, when WPP unveiled plans to create its fourth global media network, Maxus, and rebranded BJK&E as its UK launch pad. Kelly Clark, then the chief executive of Maxus, called the London launch "absolutely essential" and "crucially important" to its ambitious growth plans.
Its approach to new business has been to home in on the big-ticket accounts, winning BT (£110 million) in 2009, Barclays (£80 million) in 2011, Associated British Foods (£27 million) in 2012 – and now, to the detriment of ZenithOptimedia, L'Oréal (£135 million).
But such growth has not come without a price. The loss of Mercedes-Benz last week means only Ubisoft has survived the transition from BJK&E. Of its former 35 staff, fewer than ten remain –most notably Tim Irwin, now the chief operating officer, but also the client service directors Katy Clarkson, Louise Reid and Andy Benningfield, and the account director Chris Place.
"It's very different from the BJK&E days," Irwin admits. "We are a global business now with support from Group M and have undergone major structural developments."
The agency today has 200 staff and billings are expected to total around £450 million this year, enough to unseat Publicis Groupe's Starcom MediaVest Group and ensure all four Group M agencies sit among the seven largest UK media shops. "We've been growing every month for the past five years, especially in non-traditional areas such as SEO, pay per click, social media, analytics and effectiveness and technology," Irwin says. "But we've kept the intimate and friendly ethos. We're all on one floor with a fairly flat structure."
A major step-change for the agency came with the arrival of Lindsay Pattison as the chief executive in October 2009. Her warmth and passion helped humanise a business that, despite its success, suffered from the perception of merely being a Group M overspill. Pattison has re­aligned the agency around four key pillars: passionate, agile, collaborative and entrepreneurial.
L'Oréal's media manager, Gayle Noah, says it was the agency's "consistent strategy" and "core business values" that won the day, in addition to the team's "en­thusiasm and passion", as well as its "strength in depth".
Pattison herself is the first to acknowledge the group effort involved and cites 28 different Group M operations that helped win L'Oréal. They include the consumer insight specialists Kantar and Millward Brown, along with MEC (which has the business in Canada and Germany) and Mindshare (which looks after the cosmetics and beauty brand in China and Mexico).
Maxus' challenges are far from over, and time will tell whether its latest client lives up to its "L'OréHell" reputation, although the agency seems to have bedded in the demanding BT.
The WPP chief executive, Sir Martin Sorrell, was among the first to congratulate the London shop, sending a Balthazar of Champagne. Asked to comment about Maxus, Pattison and L'Oréal, he opted for just one word to describe all three: "Wonderful."