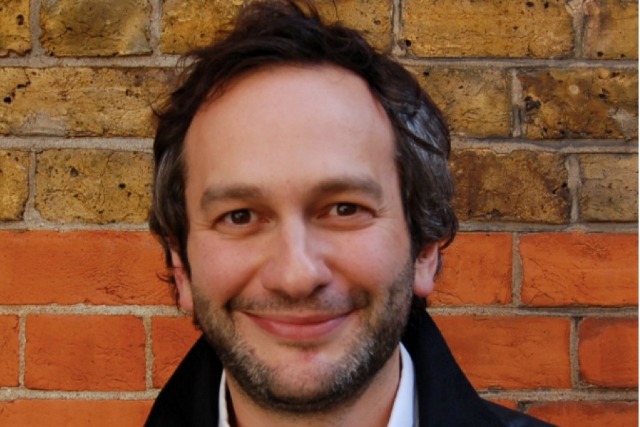 Historically, marketing has always been a one-to-one process. The brand reaches out to the consumer. The consumer reaches into their pocket. Everyone's a winner.
And that's exactly the model that was taken up by loyalty programmes, first with the airlines in the 80s and then throughout retail in the 90s and beyond. You buy from us, we'll sweeten the pot to keep you coming back. One-to-one. Brand to consumer. Simple.
But all that has changed with the advent of social - or, more specifically, selling on social. Just as e-commerce wrested the internet from the grasp of junior marketers 20 years ago (goodbye digital versions of glossy print brochures, hello Amazon, eBay and the online travel pioneers, Pegasus), new ways of selling are transferring control of social from the talkers and tellers to the hawkers and sellers.
To put it more bluntly, social is no longer just a place for marketing: it's the most important new sales channel of the 21st century.
And that's because, with social selling, the old paradigm is being smashed apart. In 2014, now that everyone is a publisher, with the means to be heard by thousands of people in the blink of a tweet, you're no longer selling to just one person; you're selling to them, to their friends and to the friends of their friends. One-to-one has become one-to-one-to-many.
Broadcast medium
Of course, as with everything, it's a spectrum: some brands and retailers are still stubbornly using social simply as a broadcast medium. Others are using social to interact deeply and meaningfully with their communities (and, no, that doesn't mean chasing 'Likes' by posting pictures of cupcakes and kittens). But the boldest brands, among them Tesco, PepsiCo, Sony, J&J and Argos, are actually injecting social into their transactional processes.
F

or the first time ever, the retail graph and the social graph are starting to melt into one

.
Their customers don't just hear about a deal on Facebook or see a product on Pinterest, they use social technology to co-create products and help choose promotions; they join together to earn greater rewards and benefits. And, most importantly, they involve their friends, their families, their networks. Customers becoming marketers. One-to-one-to-many.
What this means is that, for the first time ever, the retail graph and the social graph are starting to melt into one. And, when you study that overlap, some fascinating discoveries come to light.
Imagine a customer at Tesco; we'll call him Bill Potter. Bill spends about £80 per year with Tesco, which, let's be honest, is a drop in their £72bn ocean. Historically, Bill would be dumped in the bottom CRM pot - you'd send him a few emails to see if you can defibrillate his credit card but, if he continued to flatline, you'd casually file him away in the dead pool.
But, what if the data from your social selling activities showed you that, while Bill himself might not be a big spender, he's slap-bang in the centre of a circle of influence worth approximately £2m per year? What if you learned that a good word from Bill could make you a fortune, while a bad word could become your misfortune? Suddenly, Bill's less of an irrelevance and more of an opportunity. He's a gift horse you simply can't afford to look in the mouth.
Social selling
Tesco, as pioneers of social selling, can do exactly that. As their director of digital and social Tom Daniell puts it, social selling "puts customers in control – from determining the final price they pay, to telling us the products they'd like to see featured."
In return, Tesco can win over the trust of those customers, the influence of those customers and, ultimately, access to a vast network of new customers, putting their traditional acquisition tools to shame.
And that's where we find the world of loyalty today. Brands and retailers are starting to realise that you can't build meaningful relationships with millions of people by dishing out a few pennies here and a few vouchers there.
But you can inspire your customers to leverage the meaningful relationships they've already built, over many years, with the other people in their lives. Your Nectar card knows that you enjoy peaches, Imperial Leather and One Direction (admit it, you do), but your sister knows that you've always dreamed of visiting Thailand, that your Xbox is on its last legs and that your spare bedroom's about to become a nursery in six months' time.
If this sounds manipulative or exploitative, think again: you don't seduce the Bill Potters of this world by hoodwinking them, you do it by using social technology to find out what they want to buy, when they want to buy it, even how much they're willing to pay - and, crucially, you give it to them.
And the harder they scratch your back, the more deeply they engage, the more they share, the more new customers they bring your way, the greater their rewards.
That's where social and loyalty collide. It's an exciting place to be.