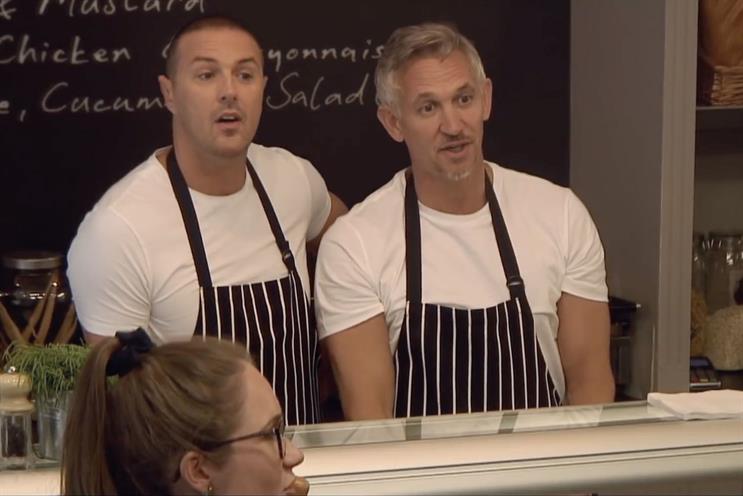 Walkers and Birds Eye have become the latest brands to warn that the falling pound will force them to raise their prices, just weeks after the high-profile row that led to Unilever products disappearing from the Tesco website and some stores temporarily. Mondelez International, meanwhile, has also caused consternation among Toblerone fans by changing the distinctive shape of the product to reduce costs.
Although retailers will resist the pressure to raise prices as much as possible until the new year to protect their share of Christmas sales, the economic context means that inflation is inevitable, according to Phil Dorrell, managing partner at analyst Retail Remedy.
He said that consumers would "absolutely" see an increase in the cost of their weekly shop but the price rises would vary on the strength of brands' relationships with retailers. "The expectation would be that suppliers have already taken a hit on goods and materials, and are desperate to talk to retailers and pass on some of the price hikes," he said.
Brexit has also played a key part, brand consultant and retail watcher Kate Jones added. She said it has given brands "an opportunity to talk about price while price is a topic in the mind of the consumer" after years of the "big four" supermarkets – Tesco, Asda, Sainsbury's and Morrisons – keeping prices artificially low.
This means that brand equity will grow in importance as more consumers consider switching their spend to cheaper own-label alternatives. Craig Mawdsley, joint chief strategy officer at Abbott Mead Vickers BBDO, whose clients include Walkers, said: "Brands that have spent the last few years investing in emotional value are going to weather this storm well."
For Birds Eye, an "essential" focus is on "remaining relevant". The key, UK marketing director Steve Chantry said, is "ensuring we adapt with the growing trends and requirements within the category to meet the evolving needs of both shoppers and consumers".
Those that plan to raise their prices should be transparent with consumers about their intentions, according to Pete Markey, marketing director at Aviva – and use this as an opportunity to remind them of the additional value they offer.
"The level of trust and honesty is really critical," he said, "but it's all about doing it in a really interesting and engaging way – you have to do that through the lens of why your product is still a really good product."
The UK's overall inflation rate has been less than 2% since the start of 2014 and, for most of that time, the grocery market has been in deflation. This has been driven by the growth of Aldi and Lidl, which have doubled their market share in the past five years to 9.9%, according to Kantar, and a string of price cuts from the big four as they battled to fend off the discounters.
The rapid ascent of Aldi and Lidl picked up pace in the wake of the 2008/09 recession, when food price inflation rose above 10% for a period of time.
Brands can't rest on their laurels amid the economic uncertainty, according to some observers. Rob Sellers, managing director of Grey Shopper, said even a partial repeat of that kind of market would "bring into question the role of brands", with a promise of quality or consistency no longer being enough to win over consumers.
Lucky Generals founding partner Andy Nairn echoes his views and warned that even the most creative brands face a minefield if they try to push up prices: "The PR battle is stacked in favour of the retailers: while the supermarkets are often accused of bullying, this is one occasion where they can easily present themselves as sticking up for consumers."