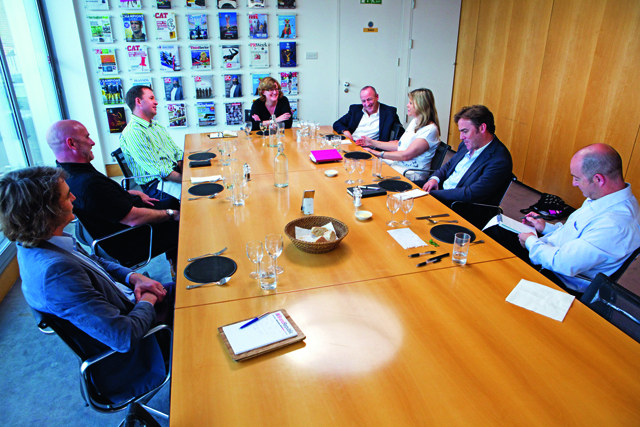 The social-media explosion has been a source of delight and despair for marketers. For every Oreo "You can still dunk in the dark" Super Bowl triumph, there is a face-reddening "I shop at Waitrose because…" Twitter thread.
Successful social marketing is based on the primacy of storytelling, and creating and propagating a compelling narrative is the PR heartland. So, it would seem that PRs should be well-equipped to help brands produce socially sticky content.
Nonetheless, for marketers accustomed to dealing with tightly controlled and co-ordinated communications, social media can be an intimidating proposition. Risks can range from looking ridiculous if the tone of communication is misjudged, to potentially pushing at legal and ethical boundaries in certain product sectors.
Alcohol brands are a case in point, says Hilary Crossing, managing director of Focus PR. "We work with Red Stag, which is bringing young drinkers into the bourbon category. It works within the Portman Code, but the customers have mobiles and you don't want [under-18s] on social media. We don't retweet anything."
It's hardly surprising that some sectors, such as healthcare, are more reluctant than others to create social currency, says Cairbre Sugrue, general manager UK at Waggener Edstrom. "You need digital healthcare strategies and the level of regulation has put pharma brands off."
Alex Marks, strategy director at River, says its work for Holland & Barrett demonstrates how to walk the line between informing and advocating that can bedevil health content. "Rather than promoting a drug or treatment, you create a community around the subject. Holland & Barrett lets that happen; the pay-off is that it is associated with them."
This is also where things can start to get tricky. Social aims to engage, but how do brands respond if the engagement becomes abusive, misleading or damaging?
Measured response
It is all too easy to react in knee-jerk fashion, says Rhodri Harries, managing director of Kaizo. "Clients are monitoring this and find out what people are saying about them, even if nobody else knows about it. You need to take a balanced view on these comments."
A relatively small number of people can make a lot of noise on social media. Brands have to decide whether they want to respond and, if so, how.
Sometimes direct action works. Crossing says that when a coffee client's Twitter feed was invaded with expletive-laden comments, she tracked down the culprit and rang him up, offering a dialogue with the company. "He went offline, but we had to show respect until we knew what we were dealing with," she says.
Traditional companies struggle with such rapid response, says Sugrue. "For a large organisation, with layers of approval, it's difficult. They might want to verify their response, but the debate can be over by the time they've responded."
Another worry is that they are placing their corporate reputation in the hands of relatively junior people who may lack training in the nuances of appropriate response. "Companies that used to have 15 stages of approval for PR now have a 24-year-old community manager replying on their behalf every day. It's a weird dichotomy," says Harries.
When it comes to being proactive with content in the social space, there are plenty of examples of companies who have made gains through smart, quick, viral content. Old Spice, Poo Pourri toilet spray, and Bodyform's "The truth about periods" YouTube film have all had online viral hits.
"You have to be brave to take new content into this space," says Alistair Richards, president of Guinness World Records. "It is a free space and you want people to share or comment on the content."
Not every brand can reinvent itself for social media, though. Plenty have got a bloody nose while negotiating the nursery slopes of social, as Waitrose discovered with its #waitrosereasons Twitter activity. The withering responses to its "I shop at Waitrose because _____" tweet made the supermarket the butt of the joke, but Harries says that there was nothing wrong with the idea.
"It was the wrong channel, as it was trying to communicate with existing customers. With social, it's everybody and you cannot control it. It has to be relevant to people who love, hate and are indifferent to your brand," he says.
Humour is one way brands try to engage in the social space. This summer Golin Harris hired comedy troupe Rubber Chicken to help it create shareable content.
Meanwhile, toilet-spray brand Poo Pourri has garnered 10.5m YouTube views with its scatological clip featuring a woman with a cut-glass accent explaining how she covers up smells in the toilet. So is comedy the way to break the social ice, or are the risks too great?
Relevance is key
Sugrue advocates caution. "Not every­body can do an Old Spice. What if you are a network storage company? Getting your chief executive to do a Gangnam Style video is as cool as 'dad dancing',"
he says.
Richards questions the value of 10m views if the viewers are in the wrong demographic. "There is an aspect of the internet that remains men obsessed with toilet humour. Is that your audience?" he asks.
This audience will change with tablet take-up, as their users are older and more middle class, says Marks. "The best example I've seen of a viral is Microsoft's 'The break-up', which explores the changing dynamic between consumers and advertisers," he says. "If you have researched your customers, you should know how to engage them."
Rather than being swept away by the disruptive possibilities of technique and humour, Sugrue recommends brands stick to core values. "Do something that is authentic and relevant [to the brand]. People will get it."
The biggest risk is that nobody will care, says Harries. "In the old days, if you got press coverage, you could say it had worked. Now you can see whether people care, so you have to pre-qualify the creative idea and show it had the impact you wanted. Is it shared or searched against? Has it affected sales?"
Campaigns now have to be designed with a broader range of assets, to be more "snackable", he says. "If it's a great idea then it's great enough to share. It's how you package it up. It will create entertainment, empathy and outreach."