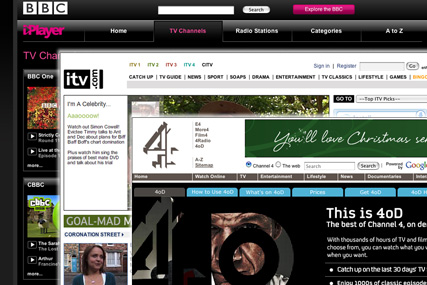 Submissions from the three companies to the Competition Commission's provisional report into Kangaroo last month all called for the planned venture to be shelved.

Last month, the commission ruled that Kangaroo would restrict competition and added that it intends to bind the venture to a series of conditions, before clearing its launch.

In a statement that left the launch prospects of Kangaroo in the balance, the commission said the planned VoD service, backed by BBC Worldwide, ITV and Channel Four, "will restrict competition in the supply of VoD services in the UK".

In its response, Virgin Media said: "The CC has no realistic alternative but to prohibit the proposed transaction." It argued that Kangaroo would concentrate "so much attractive content" into one entity, that it would be able to "dictate the form and structure" of the VoD market. Virgin concluded there were no alternative remedies.

Meanwhile, Joost urged the commission to "consider seriously" prohibiting Kangaroo on the basis that the relevant parties could compete effectively in the VoD market without having to combine. It argued that allowing the venture to proceed would have a detrimental effect on consumers and other participants in the VoD market, with "no tangible benefit to anyone other than [Kangaroo's backers]".

Joost argued that the commission might permit Kangaroo to launch on the condition that one party ceases to be involved. It claimed that Kangaroo would still retain access to sufficient high quality content to build a successful business with only two backers.

Babelgum also called on the commission to block Kangaroo's launch, arguing that that is the only decision that addressees all of the competition concerns raised by the CC. While it preferred a prohibition of Kangaroo, Babelgum did conclude, however, that limiting Kangaroo's ability to wholesale its content to third parties would partly address its concerns.

The CC is now holding further hearings with the main interested parties before publishing its final decision by 8 February.