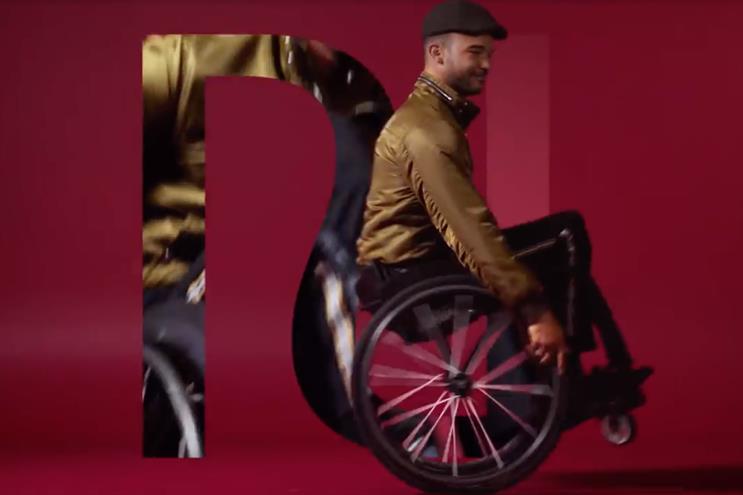 River Island is extending the popular pro-diversity campaign it launched earlier this year with an autumn/winter push in response to its customers' request that it features more people with disabilities.
The new instalment of the "Labels are for clothes" campaign, by Studio Blvd, breaks today and echoes the creative approach of the first spot in February.
Models featured in the TV spot include Paralympic athlete Jordan Luce and Kathleen Humberstone, a model with Down's Syndrome; others, such as blogger and motivational speaker Mama Cax, who lost her right leg to cancer, feature in poster ads.
River Island has partnered anti-bullying charity Ditch The Label to create a selection of slogan T-shirts and sweatshirts for sale that champion the "Labels are for clothes" empowerment message.
Josie Cartridge, customer director at River Island, said: "Our 'Labels are for clothes' campaign continues, building on the reactions we had from consumers earlier this year. At River Island, we want everyone to express themselves and hope our latest campaign, created with Studio Blvd, continues to help promote diversity and challenge outdated labels."
The work was written by Ken Cox, art directed by Callum Walker and directed by Liz Collins, who was also the photographer.
Victor Pyk, creative director at Studio Blvd, said: "We focused on the cast's unique personalities rather than their disability or condition. We kept it simple and powerful, and I think it cements River Island as the thought leader of the fashion retail category."
The campaign will run across TV, digital, social, online and in-store. Media planning and buying was handled by Manning Gottlieb OMD.