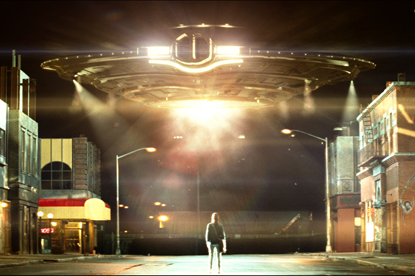 Rainey Kelly Campbell Roalfe/Y&R has staged a remarkable turnaround by collecting more Pick of the Week accolades in Campaign than any other agency during 2009.
Topping the Picks league is a dramatic improvement on last year, when the agency earned the dubious distinction of being awarded the most Turkeys.
This year's league table suggests the agency is achieving more creative consistency under Damon Collins.
Last year was one of mixed fortunes, when a trio of Picks was counterbalanced by an equal number of Turkeys. This time, the agency was awarded five Picks and two Turkeys.
Its success comes as a result of work for clients such as Virgin Media, which has maintained its spend during the economic downturn, and others, such as the BBC and COI, which have been prepared to push the creative boundaries.
RKCR/Y&R's achievement is all the more impressive as it managed to nudge ahead of two of the UK's most creatively acclaimed shops - Abbott Mead Vickers BBDO and Bartle Bogle Hegarty.
However, BBH offered more evidence of the polarising effect of its output by collecting three Turkeys to accompany its four Picks.
Meanwhile, Euro RSCG's position atop the 2009 Turkeys table underscores the challenge facing Mick Mahoney, who was appointed in November to take charge of the creative department.
The agency's fate was sealed by a poster for the Tories comparing Gordon Brown and Alistair Darling to The X Factor duds Jedward.
It coincided with a similar ad from Labour's agency, Saatchi & Saatchi, lampooning David Cameron and George Osborne. It too picked up a Turkey.
PICKS
Rank Agency Total
1 RKCR/Y&R 5
2= AMV BBDO 4
2= BBH 4
4 BMB 3
5= Adam & Eve 2
5= Fallon 2
5= Leo Burnett 2
5= VCCP 2
5= Wieden & Kennedy 2

TURKEYS
Rank Agency Total
1 Euro RSCG 4
2= M&C Saatchi 3
2= BBH 3
4= RKCR/Y&R 2
4= Saatchi & Saatchi 2