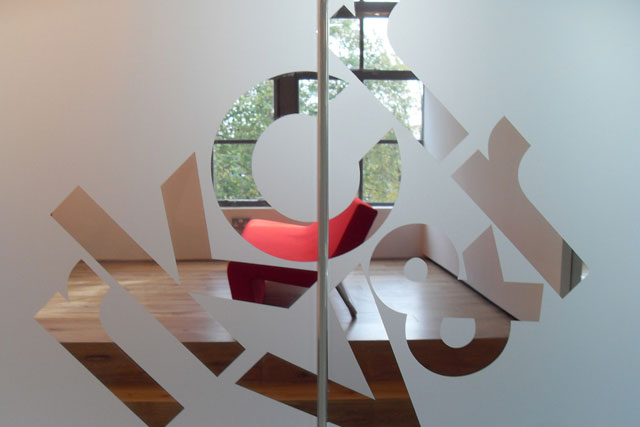 So how exactly did Mark Roalfe feel when his second management team in four years told him they were quitting to do a start-up?
"Winded," he says. "But this is the next phase of Rainey Kelly. We're shedding our skin but keeping our core values."
When the news broke last Thursday that Rainey Kelly Campbell Roalfe/Y&R's chief executive, Richard Exon, and executive creative director, Damon Collins, had resigned, the industry's reaction was pretty predictable.
Like: woah! Not again. It's barely four years since the last lot - James Murphy, Ben Priest and David Golding - resigned in sensational fashion to launch Adam & Eve. What is it with RKCR/Y&R that it can't hold on to its top talent?
And: aren't Ben Kay and Alison Hoad - announced last Thursday as the new joint chief executives - both planners? Super-bright, charismatic, but not exactly aggressively ambitious new-business machines. Where's the hustle?
And: what about all those clients who have joined the agency in the past three or four years because of Collins' creative brilliance or Exon's accomplished account management style? Won't they be bitterly disappointed to have the top talent they bought into disappear from their business so quickly?
And: what about all those clients who weathered the management churn when the Adam & Eve guys quit in 2007? Will they be prepared to stick with the agency through yet another management iteration?
And: isn't it rather mean of the agency to deprive Exon and Collins of a great headline about their start-up plans by breaking the news the day after Campaign went to press?
Oh, one sure could go on. Yet all but perhaps that last point are harsher criticisms than RKCR/Y&R really deserves.
For a start, hiring the best talent in the business is always a risk, and one almost always worth taking - of course the really good people will want to have a go themselves, but before they do, they might make you rich. And as one pitch consultant mused last week: "Martin Sorrell (the chief executive of WPP, which owns Y&R) has extraordinary actuary skills. He has probably got it all worked out on a spreadsheet, with the cost of hiring the best talent and the positive impact they'll have on his businesses weighted against the headache they'll cause when they leave."
And, after all, British advertising is an industry built on entrepreneurial foundations - it's what made us world leaders (and it's what we could do with a bit more of, as our global status slides). It's also, of course, what saved Young & Rubicam back in 1999, when the behemoth was smart enough to buy the independent agency Rainey Kelly Campbell Roalfe to put the life back into the dying dinosaur. So RKCR/Y&R has entrepreneurialism threaded through its DNA. As Roalfe says: "We're an entrepreneurial agency that breeds entrepreneurs."
As for Hoad and Kay, they're both very well-respected - an obvious reassurance for clients and staff amid the turbulence. And a creative star will be added to the mix sooner rather than later. In the meantime, there's Roalfe: been here, survived before and knows how to cope. Obviously, he would rather not be here again, but isn't life interesting?
Will there be any client fallout? Perhaps, but Roalfe can at least remind his clients that the last time this happened, the agency arguably emerged stronger and better. So there's certainly no need to panic.
The wider issue, particularly coming in the same week that WPP's JWT also lost its chief executive, Guy Hayward (after two years), is whether the big agency networks could do more to hang on to hungry talent.
Is the political and corporate dynamic of the agency conglomerate too stifling for executives who want to make an interesting difference? And are big agencies too good at hanging on to the dependable conformists and not good enough at finding spaces for the real entrepreneurs to grow? Or should they simply comfort themselves with the thought that, one day, they will be buying up those start-ups to rejuvenate their own businesses?
These are issues that all big agencies and holding companies wrestle with. They could do more to address the issue, according to Andrew McGuinness, who quit TBWA to launch Beattie McGuinness Bungay: "Advertising's an entrepreneurial business and yet the holding companies always seemed somewhat surprised when their best people leave to do a start-up. Until they rethink how they let their best talent have a proper share and meaningful say in the businesses, this trend will continue."
As for Exon and Collins, they are proceeding with extreme caution; apparently, they want to be "good leavers". They have no choice. When their predecessors quit, they were, hmmm, "naive" about exactly how aggressively the letter of their contracts would be enforced. As a result, the first couple of years of Adam & Eve were scarred by a vicious legal battle with WPP over whether they had breached their contracts when they resigned from the agency. In the end, the Adam & Eve trio settled out of court, paying out up to £750,000 and apologising "unreservedly" for "overstepping the mark". There could be no better warning sign for future WPP-leavers.
So it's unlikely we'll know much about what Exon and Collins have in mind until well into next year. In the meantime, it's fair to ask whether the advertising industry really needs another start-up, particularly one that seems likely to have fairly conventional roots. Of the new agencies that have launched in the past few years, levels of success have been mixed. Adam & Eve has been by far the most successful - there could be no more encouraging sign for Exon and Collins.
Few doubt that Exon and Collins have the compelling mix of talent, charisma and chemistry required to pull it off. Their track record and contacts are brilliantly impressive, and the agonising months of gardening leave are unlikely to curb their hunger for launching their own business.
As the consultant Andrew Melsom says: "There's always room for talent like theirs. I'm absolutely certain they'll do well."
THRIVING IN THE EYE OF THE STORM
Mark Roalfe might wonder what he has done to deserve it. Two management teams quitting in four years. What he has done to deserve it, of course, is have a very good eye for talent. When Roalfe elevated Richard Exon to chief executive in 2007, just months after Exon had joined the agency as its managing director, he clearly saw something in the man that most had yet to appreciate. Roalfe's gamble paid off ... too well, perhaps.
But Roalfe himself knows all about that urge to do your own thing. With a degree in graphic design under his belt, he joined the ad industry in 1984 as an art director at WCRS, where he first met his long-term creative partner, Robert Campbell (now at Beta).
After a stint at Abbott Mead Vickers BBDO and the Banks Partnership, Roalfe and Campbell had, by 1993, launched their own agency with Jim Kelly and MT Rainey. Roalfe was barely into his thirties when Rainey Kelly Campbell Roalfe began carving itself a reputation as a creative hotshop.
Virgin Atlantic, General Motors, Scottish Courage: the agency quickly built one of the most coveted client portfolios in town, and a reel to match. Then, barely six years old and still hungry for more, the agency sold to Young & Rubicam in a matter of weeks over the summer of 1999.
Since then, and in obstinate perversion of convention, the agency has retained its UK focus, its creative reputation and its growth momentum. As three of the founders have moved out and on, RKCR/Y&R has managed that most elusive of things: succession management post-earnout. Roalfe's decision to stay on, to provide continuity, an anchor, as well as supreme creative stewardship of key clients such as Marks & Spencer and Virgin Atlantic, has undoubtedly been critical to this (continuing) transition.
Now he is preparing for "another era" of his agency. "That's how we have kept ourselves fresh," he says. "We have kept redefining ourselves.
And if you ask me whether I'll ever again hire the sort of talent that's good enough to go off and do their own thing: you bet."