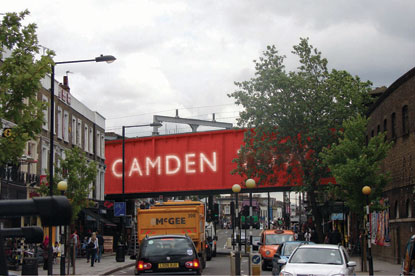 RKCR/Y&R Local blog

The agency has set up shop to offer free consultations and executions to local traders, stall holders and other independent retailers.

Armed with pens, pads and Macs, the RKCR team are hoping their efforts will help businesses drum up a few extra customers during the credit crunch.

Richard Exon, the chief executive of RKCR/Y&R, said: "RKCR is based in Camden and felt we wanted to give something back to the community.

"The current economic climate can be hard on independent shops – if we can help make the slightest difference to local business by offering up our creativity, then we're happy to do so."

All of the creative work from the project will be put on view at the end of the week.

RKCR/Y&R will be blogging about their experiences during the week from later today.