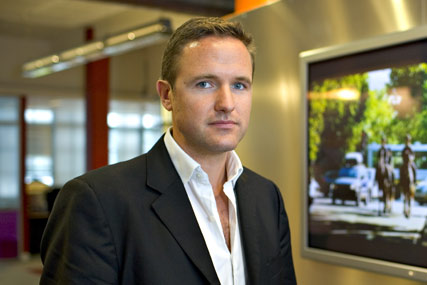 Kay, who has worked at RKCR/Y&R for six years, will take on the new role immediately and will oversee strategy across all of the agency's key clients. He will continue to report to the RKCR/Y&R chief executive, Richard Exon.

The head of planning role will now be split between two of the agency's existing senior planners, Emily James and Lori Meakin.

Last year, James was responsible for the strategy on brands including the BBC and the Food Standards Agency, while Meakin led the plan-ning on the most recent Christmas campaign for Marks & Spencer.

Kay joined RKCR/Y&R in 2004 from Brand Buzz, the Young & Rubicam Brands-owned integrated agency based in New York.

He spent a year setting up Swarm@RKCR before becoming the head of planning in September 2007. During his time in the role, Kay has overseen the strategy on campaigns including "fantastic journey" for Virgin Media.

Exon said: "Ben Kay is an outstanding strategist and leader, and is perfectly placed to continue developing the agency's great work in this area."