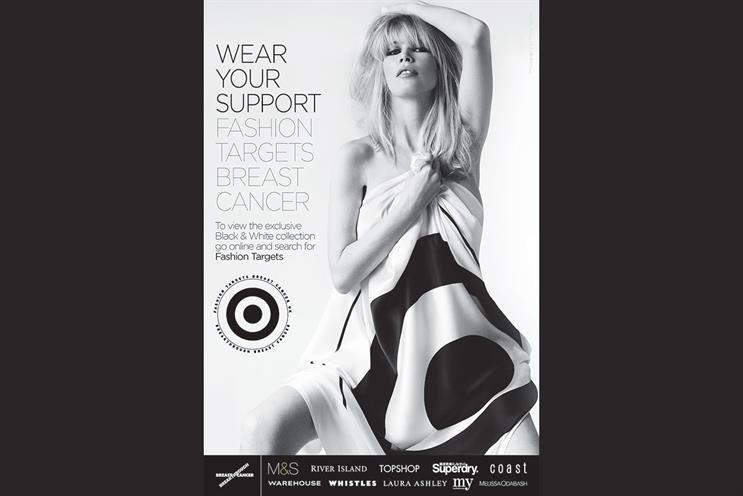 The organisations merged in April to create an as-yet-unnamed charity that will be unveiled later this year.
RKCR/Y&R was picked after "demonstrating an impressive track record in successfully developing creative and integrated marketing and communications".
The shop has also worked with the two charities on the Fashion Targets Breast Cancer initiative.
Fiona Hazell, the director of communications and engagement at Breast Cancer Campaign and Breakthrough Breast Cancer, said: "A strong advertising campaign, to let everybody know about our new charity and the vital work we will do to end breast cancer, is crucial to our success."
The charities have been speaking with agencies since February but hired RKCR/Y&R without a formal pitch.
Vicky Jacobs, the managing director at RKCR/Y&R, said: "This merger represents a bold and brave move – one that will undoubtedly enable better outcomes for women with breast cancer."