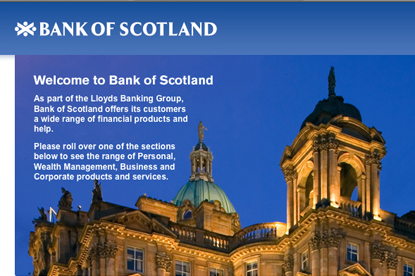 Newhaven was appointed in 2007 to manage Bank of Scotland's retail-banking advertising campaigns in Scotland. RKCR/Y&R will now assume that responsibility as the lead creative ad agency.

It is understood that the decision to move the account is part of a realignment strategy within the newly merged company Lloyds Banking Group.

RKCR/Y&R has handled Lloyds TSB's advertising since January 2002. The Bank of Scotland is part of the Lloyds Banking Group, which was formed when Lloyds TSB bought HBOS in 2008.

Richard Exon, RKCR/Y&R's chief execuive, said: "Having beefed up on the digital business of Lloyds TSB last year, it is a great vote of confidence in the agency to now be working on such a fantastic brand as the Bank of Scotland."