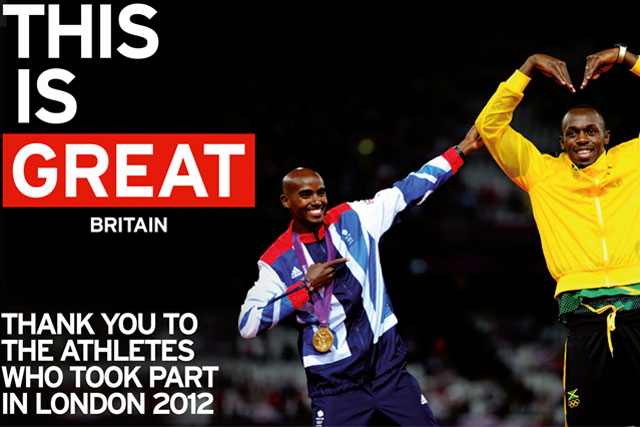 RCKR/Y&R was awarded the account after a pitch through the Government Procurement Service, against other agencies on the creative roster.
It will begin work on the year-long contract, with the aim of attracting international visitors to Britain and building on the positive feeling generated by the 2012 Olympics.
The tourism body is thought to be planning to extend and evolve its £25 million "Great" campaign, with work based around a central film.
"Great" was a global promotion highlighting different qualities of Britain with slogans like "heritage is great", "shopping is great" and "memories are great" overlaid on top of photography.
Mother created the campaign, ahead of the Olympics last year, but Mother was unable to pitch to continue the work as it is not on the roster.
A spokesman for RKCR/Y&R declined to comment on the win. A spokesman for VisitBritain said the result of the pitch had not yet been confirmed. It is understood that a ten-day "cooling off" period is currently underway, after which the RKCR/Y&R's appointment will be formalised.
The review kicked off in late July as part of a slew of summer pitches from the Government Procurement Service, including the Department for Transport, which was won by Abbott Mead Vickers BBDO, HM Revenue & Customs, which Engine picked up, and the cyber security campaign won by M&C Saatchi.