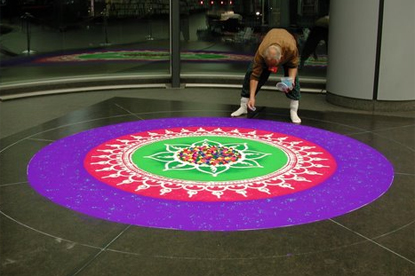 Rangoli art consists of large colourful floor designs created using coloured powder.

Images of the art form will appear on print and poster ads across the UK throughout the summer, with the strapline: "Understanding culture is our business."

Created by the Indian artist Janak Chauhan, the experiential exhibit includes examples of Rangoli art created in a number of locations across London, including Canary Wharf and at the British Museum.

The campaign is the follow-up to last year's "pigeon" work, which saw RMG Connect place 5,000 origami pigeons in Leicester Square to celebrate HSBC's presence in China.