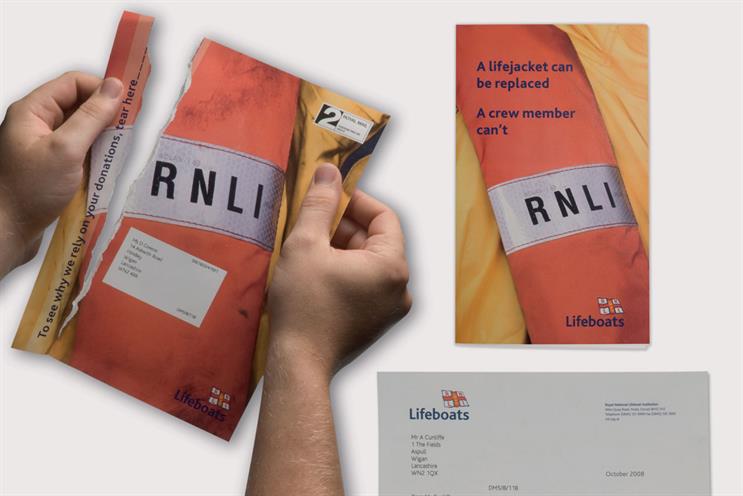 Tina Fegent, the independent procurement consultant, is handling the review and has helped the RNLI to draw up a longlist of ten. Three agencies will be shortlisted for a pitch and the winner is expected to be in place by September.
The charity's digital and DM retention programme was carried out by specialist charity direct agency Whitewater, until its parent group, The Involve Marketing Partnership, went into administration in April 2012.
The RNLI has mainly run customer retention in-house since then, hiring The Good Agency and TDA to carry out one part of the business – supporter appeals – in 2012 and 2013 respectively.
Proximity, which has been the charity's lead fundraising agency for more than ten years and delivers its acquisition strategy, is unaffected by the pitch.
The agency that wins the retention pitch will be tasked to engage current supporters, with a new focus on people between 30 and 50 years old, as much of the RNLI's support base is over 50.
The charity hopes this approach will encourage a "lifetime journey" for supporters, as well as making its funding more efficient, which is "essential for all charities" in the economic climate, said Clare McDermott, the head of marketing for the RNLI.
McDermott said: "The focus is to engage with our supporters in a way that is right for them, at a time that is right for them. Delivering our retention strategy is a key part of our supporters' lifetime journey and will help secure the funding for our future lifesaving services.
"The RNLI is incredibly lucky to have such loyal supporters, but that doesn't mean we can rest on our laurels. We have to work hard to remain relevant to our current supporters as well as attract new ones."
The charity operates more than 236 lifeboat stations in the UK and Ireland, and claims to rescue an average of 22 people a day. Its revenue was £174.7 million in 2012, with income from legacies topping £100 million for the first time, according to accounts filed with the Charity Commission.
It consolidated its £2 million media account into OMD UK earlier this year. It also held a pitch in June for a creative agency for a one-off campaign to raise awareness of coastal safety this summer, the result of which has not been announced.