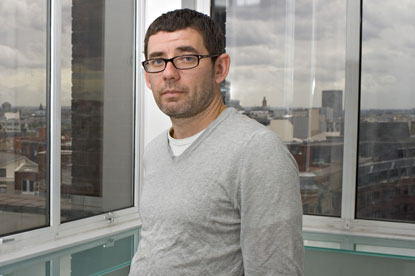 Horler takes up his post in the next few weeks and will report to the Aegis chief executive, Nigel Sharrocks.
Aegis has not decided on a replacement at Diffiniti for Horler, who has been the managing director at the Aegis-owned digital media agency since its launch in 2004.
In his new role, Horler will work closely with Carat's deputy managing director, Steve Hobbs, and the existing management team.
Horler's remit is to further accelerate the development of the Carat UK offering, particularly in digital, data and media accountability.
Sharrocks said: "Rob has the perfect blend of leadership skills and digital capability to build on Carat's recent success and write the next chapter in its transformation. His strategic thinking and business acumen will be pivotal."
Before Diffiniti, Horler spent five years at Carat UK, establishing and running its interactive business. Carat Interactive was relaunched as Diffiniti in 2004 under Horler.
Horler said: "I am delighted to be rejoining Carat. In the four years since I left, the agency has experienced tremendous success, transforming itself to provide clients with integrated solutions."
Jones left Carat in March to become the director of commercial strategy at News International.