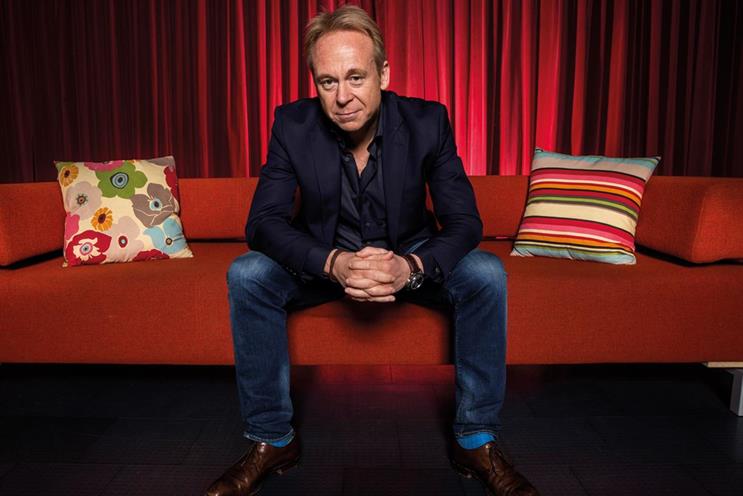 Senior, who took on the global role in 2015, does not have another job to go to but said that his departure is entirely amicable. After stepping down in three months, he will work as strategic advisor to Arthur Sadoun, chief executive of Publicis Communications, for the rest of the year.
Djaba takes on the newly created role of global president, overseeing the network of 130 offices with 6,500 employees. Reporting to Sadoun, he will work alongside global chairwoman and chief creative officer Kate Stanners and global chief strategy officer David Hackworthy.
Senior said: "I'm in the fortunate position now that I can be selfish and focus on all the things that I've had in the back of my mind for the last few years. It is definitely the most courageous decision I've taken in my career. And possibly the most stupid."
Djaba, who has worked with Senior for 14 years since joining Fallon London – the agency Senior co-founded and which was subsequently acquired by Publicis Groupe – will retain his UK leadership role in addition to his new global responsibilities.

Magnus Djaba
At the same time, Justin Billingsley, chief operations officer for Publicis Communications in Europe, will take on Senior's other responsibilities at Publicis Communications in the UK, overseeing operations for Publicis Groupe's UK creative agencies, including Saatchi & Saatchi, Leo Burnett and Publicis Worldwide.
Sadoun said: "I feel lucky and privileged to have worked with Robert and to keep him as a friend. Magnus has his own character and will bring something new to Saatchi & Saatchi, for sure. But there is a line of connection there from Robert to Magnus and, for me, this is the best demonstration of the fact that we are working in continuity and not in disruption.
"Magnus' appointment is first and foremost in recognition of the strong results he has driven for Saatchi & Saatchi London and the value he has generated for his clients."
Senior's departure comes as Publicis Groupe prepares to announce the successor to chief executive Maurice Lévy, who is due to retire in May. Sadoun has been widely tipped as Lévy's heir, though Alan Herrick, chief executive of Publicis.Sapient, and Steve King, chief executive of Publicis Media, have also been linked to the role. An announcement on the succession is expected in early February.
Djaba added: "Robert isn't just a giant in our industry, he's a giant in my life. He taught me that you never own talent, you only borrow it. Saatchi & Saatchi has been fortunate to borrow such talent for many years.
"I could have had no better tutor to prepare me to follow in his footsteps as the leader of the world's best-known agency brand and I'm deeply grateful both to him, and to Arthur, for the opportunity to lead the next stage of our growth."