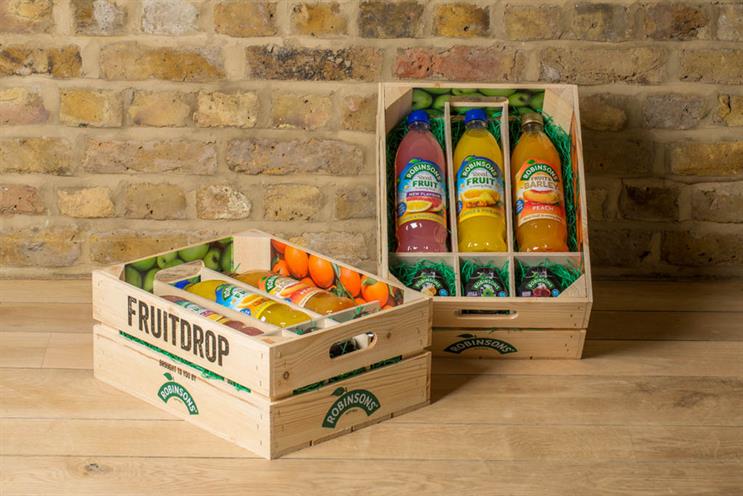 The scheme, inspired by recipe box and vegetable box delivery services, will see participants receive a wooden crate monthly, containing three different one-litre bottles of Robinsons concentrate, and three 66ml packs of the super-concentrated Squash'd.
It will initially be trialled via Mumsnet for one month.
The brand conducted a survey last month of 1,000 parents of children aged five- to 12-years-old, and found that both the parents and children overwhelmingly did not drink the recommended amount of fluid – about eight 200ml glasses per day for adult women.
Meanwhile, 85% of the adults surveyed said they drank less than this amount, while 72% said their children did not meet their recommended amounts, which increase with age.
GB marketing director for Britvic, Kevin McNair, said: "This research shows the very real benefits of staying hydrated and of parents leading by example with healthy hydration habits.
"61% of parents say it is easier to get their child to drink water when it is mixed with squash, and so we hope the launch of 'Fruit Drop' inspires families to enjoy more water."