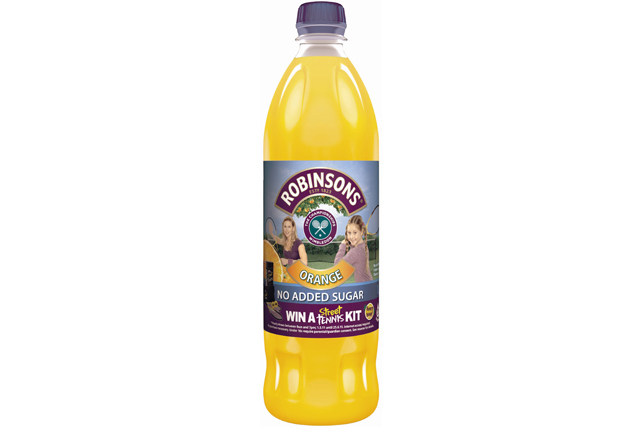 The Robinsons brand is an official sponsor of Wimbledon, which takes place between 20 June and 3 July. The brand has sponsored the tennis tournament for the last 76 years.
The promotion, which encourages families to play tennis together, will run from now until the end of the tournament on packs across all variants of Robinsons drinks, including its fruit squash, fruit & barley and Robinsons select.
It offers consumers the chance to win a 'Street Tennis Kit' by entering a promotional online at a dedicated website, www.robinsonsfun.com/wimbledon.
The on-pack promotion is supported by point of sale, in-store and bespoke retailer activity created by The Marketing Store.
The kits contain a sports bag, a 12-inch net, two adult sized and two child-sized tennis rackets, a match ball, two rally balls and a box of chalk, for families to play tennis together.
Jon Ellis, sponsorship and equity marketing manager, Britvic, said: "As a sponsor of Wimbledon we are really excited about this promotion, we all enjoy watching the championship and our kits give families the chance to play their own tennis tournaments."
"The promotion is rolling out on over 35.5 million bottles of both Robinsons Fruit Squash , Fruit & Barley and Robinsons Select and we'll be drawing 10 winners daily from the free prize draw."
In March, Britvic extended the Robinsons brand outside cordials into the confectionary market with a range of boiled and jellied sweets.