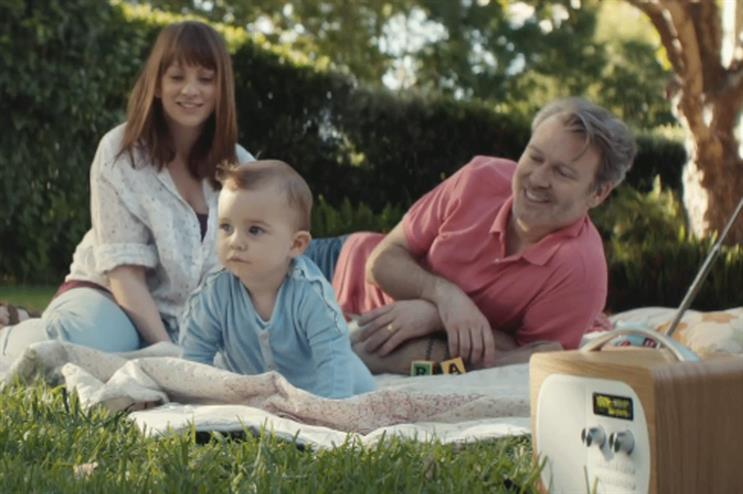 The campaign, called 'They Grow up Fast, Play Thirsty', has been created by Bartle Bogle Hegarty.
It comprises a 60 and 30 second film as well as shorter films that deliver information about new flavours in the range. The campaign includes out of home, digital outdoor and online activity.
The TV spot starts with parents playing with their baby boy in their garden. The baby grows up quickly and the film ends with the child, now grown up, with a pregnant partner of his own.
The film encourages parents to work up a thirst when playing with their children.
Robinsons wants to get parents who buy own label products to shift to their brand.
The ad was shown at the weekend during Britain's Got Talent. It was created by BBH's Nikki Lindman and Toby Brewer. It was directed by Tom Tagholm through Park Pictures.
M/SIX handled the media side of the campaign, which used Sky AdSmart and Tesco shopper data to target lapsed Robinsons shoppers who have switched buying to own-label products through TV ads as well as on YouTube, Facebook and Twitter.