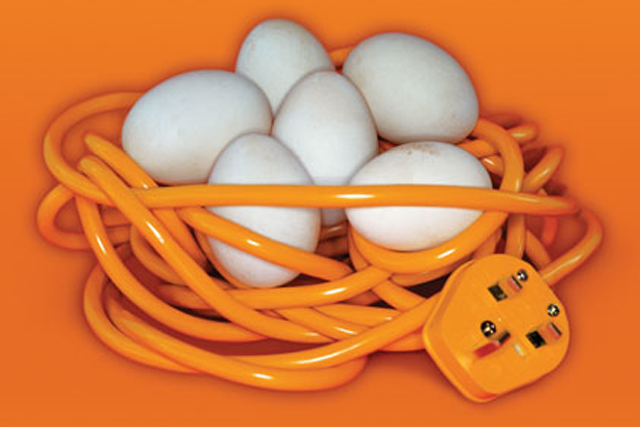 Administrator Zolfo Cooper closed the business on 3 December after failing to find a buyer for the company in a move that was expected to result in job losses for the agency's entire 93-strong staff.
Following the decision to cease trading the administrators opened discussions to realise the company's assets and have confirmed that they sold the name and intellectual property rights to Think BDW, a subsidiary of Mission Marketing Group.
Kevin Coates, director, Zolfo Cooper, said: "After discussions with a number of parties we are pleased to announce that we have been able to secure the sale of some of Robson Brown's assets.
"We wish Think BDW Limited every success in their future endeavors. We would also like to thank the employees and directors for their continued professionalism and help during this exceptionally difficult time."
Last week the directors Andrew Marwick, Tom Hedley and Duncan McEwan announced their intention to reopen the business in the same premises, keeping its departments intact, led by the previous group heads.
Earlier in December Robson Brown lost the media planning and buying account for Dreams, its biggest client, but its difficulties are understood to have arisen from an unstable business model, rather than the loss of the Dreams business.
Los Angeles ad firm Round 2 bought Robson Brown from the directors in March this year for around £5m yet it is understood that the founders Alan Brown and Stuart Robson are yet to receive full payment.
Zolfo Cooper was appointed to deal with Robson Brown and its sister agencies, Bath-based Attinger Jack and London agency R2 Communications (formerly known as Austin West Media) on 29 November.
Attinger Jack was sold in a deal involving the previous owner, David Attinger, and AW Media was sold to WTTW Communications, a company led by former AW Media managing director Nick West.
Marwick, chief executive of Robson Brown, said: "During the transitional period, our clients and the business community has been hugely supportive.
"Our dedicated staff has ensured that all projects, deadlines and obligations have been met despite the circumstances. I admire and hold huge respect for their professionalism.
"It has been a very difficult and worrying time with many dark and upsetting hours for all involved. The messages of support and encouragement which we have received have been truly overwhelming."
Marwick said: "We are doing all we can to get back to normal as quickly as possible and hopefully be in a position in the not too distant future to bring back more of our original staff.
"Our commitment to excellent marketing communications remains at the top of our agenda and the outlook for Robson Brown going forward looks positive and we are excited about putting this whole experience behind us and getting back to what we do well for our clients."
Robson Brown's client list includes the Metro Centre shopping centre and Flymo gardening products.