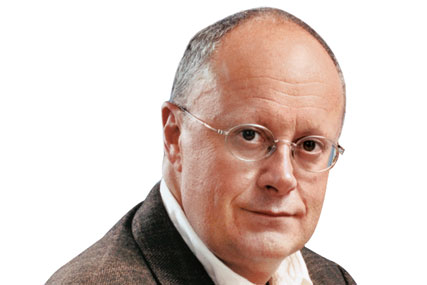 Parry, who only became a non-executive director last month, will be replaced after the company's annual general meeting in July, with a search for a successor underway.
Parry took over the business in July 2007 as executive chairman and was responsible for turning the company around, following a significant number of failed acquisitions that resulted in a loss of more than £20m.
After implementing a three-year project to reduce the group's complex structure, cut costs and bring down debt, the group now operates 10 main agencies, compared to its more than 40 business units in 2007. The annual cost of central overheads has been cut from more than £6m to approximately £2m, and group debt has been reduced.
However, Parry's decision to step down could be more than just part of his three-year plan, with some shareholders reportedly requesting a general meeting at the end of last year to vote on removing him from the board.
Last November, the board announced the appointment of Peter Reid as chief executive, which allowed Parry to move into a non-executive role.
Parry commented: "We now have a new management team in place and the business is stable and much simpler. Obviously, the collapse of Northern Rock and then Lehman Brothers has made for a very challenging trading environment. The restructuring, however, has now been completed and I have every confidence that under the leadership of Peter Reid, the business has a bright future".
Parry is also chairman of publisher Future, market research company YouGov and mobile content retailer Mobile Streams.
Read more on Brand Republic
Bob Willott on the Bottom Line - Parry to step down as chairman of Media Square