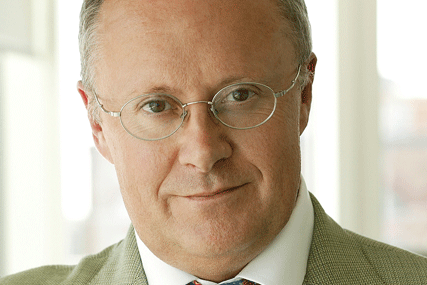 Parry, who has been on the company's board for 12 years, eight of which as chairman, informed the company that he intends to retire as a director at the company's AGM on 24 April. Russell, a former Scottish Power chief executive, joined Johnston Press as a non-executive director in 2007.

Over the past 18 months, Parry led the search for a new chief executive to replace Tim Bowdler and appointed John Fry to the position on 5 January.

Peter Cawdron, the company's senior independent director, said: "The board is immensely grateful to Roger for his contribution during the past 12 years, especially the eight years as chairman, a period which has seen the substantial expansion of the company to become the second largest regional newspaper publisher in the UK and the largest publisher of weekly newspapers in the Republic of Ireland."

Parry said that with a new chief executive in place "it seems an ideal time" to leave.

He added: "Johnston Press now has a new chief executive in place, a successful rights issue was completed in 2008 and a major restructuring programme has been approved by the Board and is well underway.

"The past 12 years have been characterised by industry consolidation. The past year has been about responding to the recession. This will be the focus in the immediate term, together with adapting the business to reflect the changing needs of consumers and advertisers."

Separately, Simon Waugh, chairman of the company's remuneration committee, is leaving the company to coincide with his appointment as the first chief executive of the new National Apprenticeship Service. Gavin Patterson, who joined Johnston Press as a non-executive director in July 2008, will also be leaving the board on 24 April.