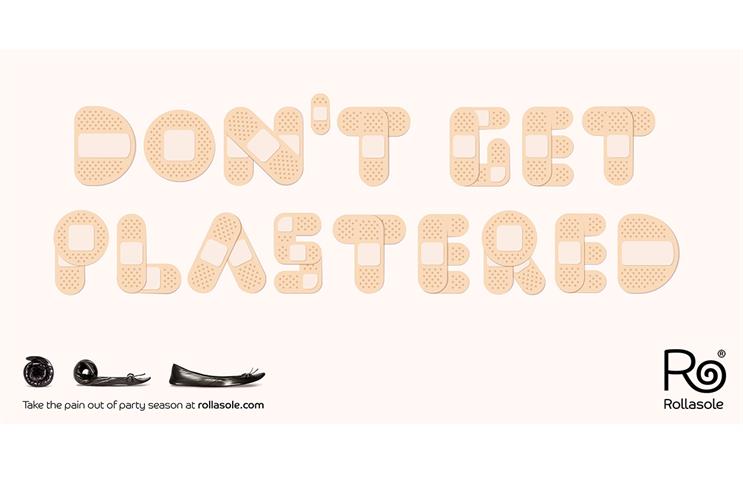 The campaign, which was created by Chapter, speaks to stiletto wearing revellers, with the message: "Don't get plastered", spelled out in cartoon sticking plasters.
The London-based illustrator Ryan Todd created custom artwork for the campaign. Todd has previously worked on projects with Mercedes and GAP.
A campaign has been booked on digital banners on London taxis through Metropolis Digital Media. Rollasole will also push the creative on social media.
Matt Horan, the founder of Rollasole, said: "The idea is clever, quirky and captures the personality of our brand perfectly. We wanted to tell Londoners to take a little extra care, without getting too serious."