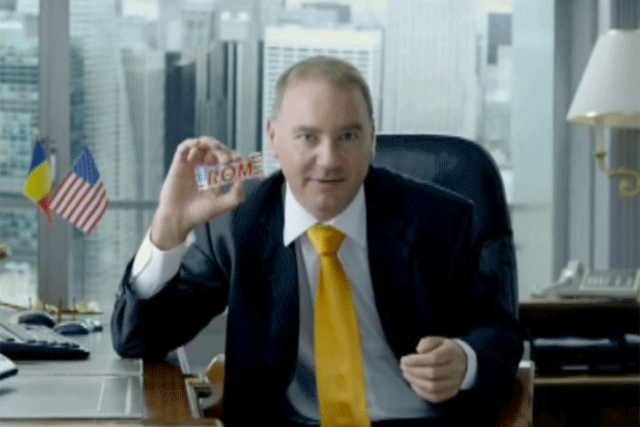 Last night's challenge was put together by the IPA's DM group chair, Mel Cruickshank (also chief executive of Lida), to, in her words, "show our passion for creative". It was chaired by The Big Won report author, Patrick Collister.
Creative directors were asked to champion a piece of work (as long as it was not by their agency) that showcased direct creative excellence.
Examples varied from a home-grown AA direct mail piece proposed by Lida's Nicky Bullard, to a Canadian campaign for an HP e-printer, built around an audience-participation TV show, put forward by Proximity's Caitlin Ryan.
The audience vote did not produce a runaway victor, but the nod went to this year's Cannes Direct Grand Prix winner, the Romanian advertising campaign that pretended the pack for national favourite chocolate bar Rom was to be redesigned from the colours of the Romanian flag, to the US flag colours.
Kitcatt Nohr Digitas' Sav Evangelou said he picked the work on the basis that the best direct work should create a response, and Rom demonstrated an emotional trigger by challenging the national ego.
The McCann Erickson Bucharest campaign provoked the launch of more than 10 Facebook groups against the rebrand and helped Rom to a 79% increase in sales.
Evangelou said: "This is more than direct marketing. There was no call to action there, but a call to arms."
But Steve Aldridge, whose choice of the Nike Chalkbot campaign finished second, argued against the Rom campaign being counted as direct, calling it "a PR campaign" that would not work among the UK's more sophisticated public.
(See the Rom case study for youself and read what the Cannes jury said about it here.)
Third place went to a campaign to solicit donations for the New Zealand coastguard, selected by Rapp's Rik Haslam, and fourth place to T-Mobile's recent 'Parking Ticket' campaign by Saatchi & Saatchi, put forward by SFW's Neil Francis.
Follow Daniel Farey-Jones on Twitter @danfareyjones