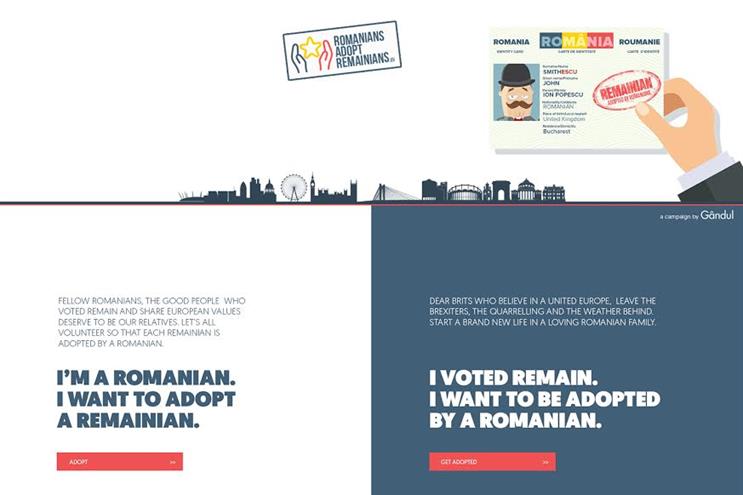 The website RomaniansAdoptRemanians.eu calls on Romanians to adopt "Remanians" by signing up with a Facebook account. The adopted Brit is then given a Romanian identity.
Created by Romanian independent agency GMP/Webstyler, the matchmaking service was launched for the Gandul newspaper.
Mihai Gongu, the executive creative director at GMP/Webstyler, explained: "Besides re-establishing a contact between people, the outcome of the website is a playful Romanian ID for any British citizen who applies, complete with photo and Romanianised name ('escu' suffix added to the surname).
"The British and Romanian alike can share the freshly generated IDs.
"So far, in just a couple of hours since launch we have 600 volunteers and 160 Romanian IDs generated. But the numbers are rising fast."