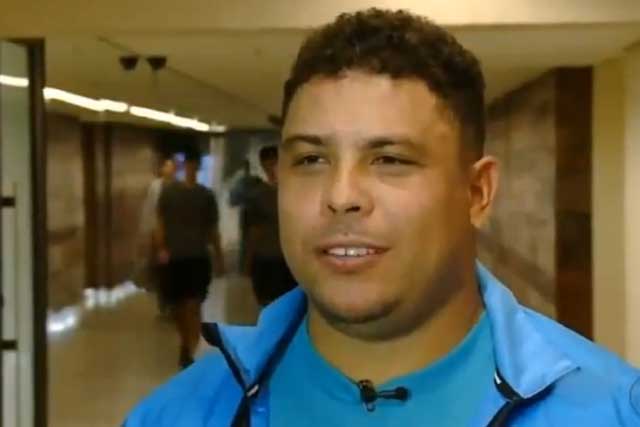 According to the Daily Mail, Brazil's Meio & Mensagem newspaper quoted Ronaldo as saying learning from Sorrell would be "perfect". "I won't leave him alone. I'll be asking him questions the whole day, just like a striker. He's going to have to tell me everything."
The Meio & Mensagem interview suggested Ronaldo would undertake a work placement at a WPP shop but a spokesman for the company declined to comment on the story or confirm which agency the retired footballer would work with.
Contrary to the reports, it is believed that the World Cup winner will stay in the UK for a few months to work with 9ine, his joint venture with WPP.
Sorrell said: "We have a joint venture with Ronaldo - 9ine - which has already had great success in Brazil with clients Claro and Duracell. He'll be working with us on that in the UK. We've also been working with him on the World Cup and Olympics."
WPP invested in the footballer's sports marketing agency 9ine in 2010. The shop has worked in Brazil with clients such as GlaxoSmithKline, Duracell and Marfinite, the plastics manufacturer.
As part of their connection Ronaldo has worked with WPP as an adviser for the 2014 Fifa World Cup Brazil and the 2016 Rio Olympic Games.
Ronaldo, whose full name is Ronaldo Luís Nazário de Lima, retired from professional football and his final club São Paulo-based Corinthians in 2011. Last year he lost two and a half stone in the Brazilian reality show 'Medida Certa'.