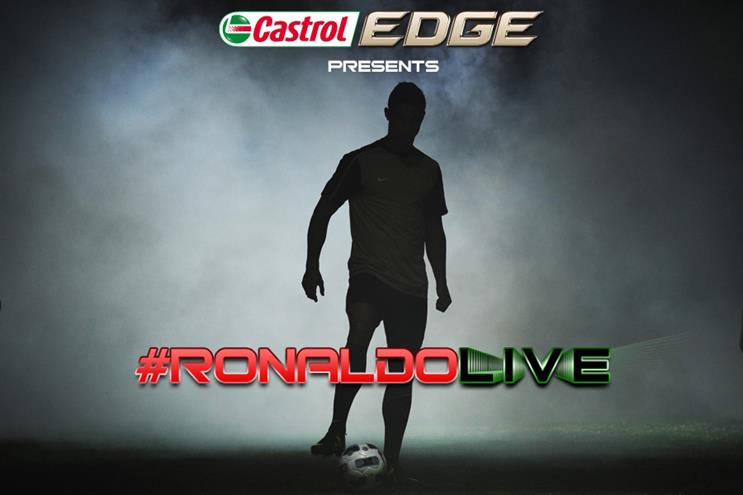 The documentary, called 'Ronaldo tested to the limit' and created by oil brand Castrol Edge, shows the player undertaking a series of challenges while under scientific examination.
Castrol Edge is pushing the documentary's release on iTunes this week through a social media campaign called "#RonaldoLIVE" that encourages consumers to sign up to the brand's dedicated Facebook page, www.facebook.com/castrolfootball, and challenge Ronaldo's sporting expertise.
The live-stream will come from a testing facility in Madrid, in which Ronaldo will have to receive, control and shoot a wave of footballs from chutes suspended above his head.
The first 100,000 consumers to connect to the #RonaldoLIVE Facebook app will automatically be entered into a competition to challenge Ronaldo, giving them the power to choose which goals the player must shoot into.
The action will be streamed on both Ronaldo and Castrol Edge's Facebook pages, and a supporting mini-film will be released online next week (23 March).
Castrol is an official sponsor of the Euro 2012 championships and signed Ronaldo up in 2009.
'Ronaldo tested to the limit' was shown on Sky Sports in the UK last September to coincide with the launch of the Castrol Edge brand.
Loulla-Mae Eleftheriou-Smith recommends
Read more