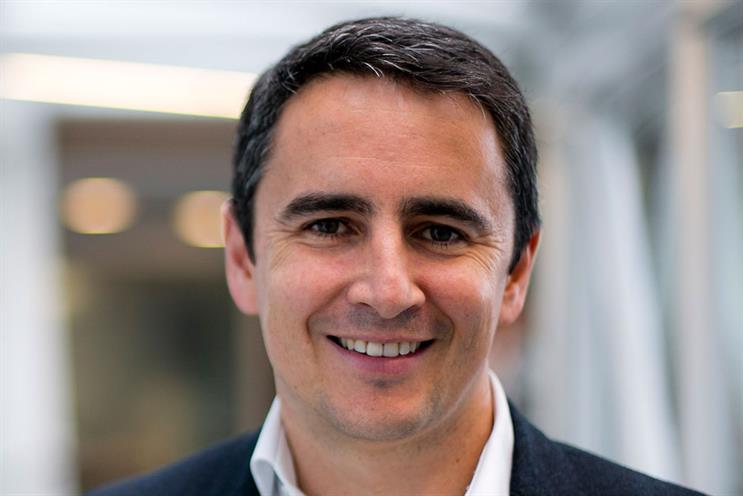 Jo Hagger: how does Google, and how do you as an individual, embrace diversity issues?
Ronan Harris: Google was one of the first companies to come out and be very public about its diversity stats – it was a conversation that really came to the forefront internally a few years ago. When you look at the numbers for Google you see two sides of the story. You see the business side of the house, where is a fairly even balance male/female; and the tech side of the house, which is a lot more heavily male-biased.
And we've been working really hard at what are the things that drive the gender imbalance in particular over the last few years. We've come up with a few things that we've found work and we've started to implement across the business. For example, unconscious bias training is now mandatory for everyone across the business.
Then when it comes to other things like recruitment – when a vacancy opens up, it's very easy to go with the first resumé or two that look like they fit the bill. If you wait to do interviews and mandate that you have a balanced panel of candidates, that that's probably the biggest thing that shifts the overall hiring diversity over time.
There's lots of research out there that says that the way in which males and females think about putting themselves forward for jobs or promotions is different. It takes longer to go out and find the female talent. By waiting and making sure we have that balanced panel – and then making sure that you have a balanced panel of interviewers – we haven't in any way changed the hiring bar, but we have seen a dramatic improvement in the gender balance of talent coming into the business. So that's been a huge step forward as well.
JH: Specifically around the notion of sponsorship – as a male business person giving support to female top talent/high potentials – how has that worked at its best, in your experience?
RH: There are an interesting dynamics in the tech side of the business, where people nominate themselves for promotion. We saw that there was a clear difference in the percentage of men vs. percentage of women who would nominate themselves for promotion.
There was a simple thing that shifted that balance – which was, ahead of promotion cycles, managers and leadership sending the top female talent a note just congratulating them on doing amazing work. That, without encouraging them to self-nominate, but just telling them that they're doing great work and reminding them that their contributions were hugely appreciated, has shifted that balance.
Coming down to the specifics of mentoring and sponsoring. I think it's very important for leaders to take time to invest back into the more junior folks coming up through the ranks. I think this is true for male and female, but I think in particular, the times I've been able to sit with up-and-coming female talent, and maybe spur them on and give them that nudge to be a bit bolder or think a little bit outside the box about some of the opportunities around the business, I think I've been able to help.
JH: The question Wacl is addressing via its incoming president, Kerry Glazer, chief executive at AAR for 2017/2018 is: what is the purpose of and what should be the focus for a women's only network? What's your view?
RH: So I think it's about creating the conversation. There needs to be a group that is focused on this topic that is aggregating the conversation and making the debate happen.
If I go back to my own experience – I've always thought of myself as completely gender-neutral, but now realise that I do have biases, we all have them, and they can be inherent.
So there needs to be somebody out there creating the conversation – and until the point in time where there is (gender) balance across all aspects of business life and across this industry, we need to keep having the conversation. And even then, we still need to keep having it, or we'll slip backwards.
Harris is on a panel session on how men and businesses can better support women in the workplace at Gather, Wacl's conference for the next generation of female leaders.