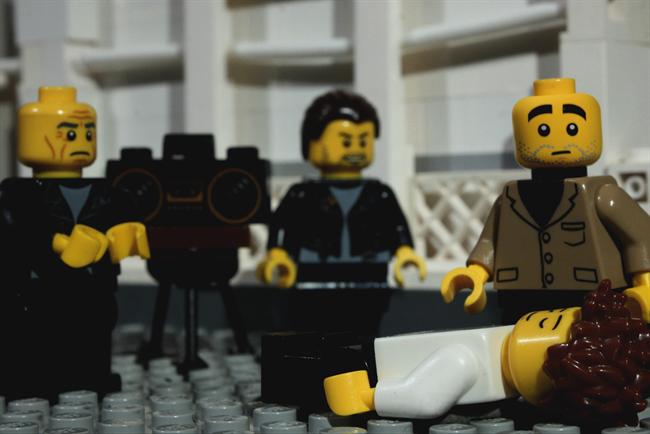 Few questions to people in the media business are as divisive as: in the age of big data and real-time analytics, is there any room left for creativity?
But Jerry Buhlmann, the chief executive of Dentsu Aegis Network, was in no doubt when quizzed. "It's amazing that anyone would ask this question in 2014," he retorted. "It's as if the internet hadn't been invented."
Amazing or not, the truth is that many do continue to ask the question. Nothing clears a room of traditional ad agency "creatives" faster than talk of data segmentation and programmatic buying.
You can understand the frustration. At a time when there are thousands of consumer touchpoints, the idea that those responsible for delivering messages to the right people in the right context require less creativity than they did 20 years ago – when only print, posters and a handful of TV and radio channels existed – is laughable.
Those old Economist ads bearing the words "Read in high places" and running on the top of buses travelling along Oxford Street for the enjoyment of the office workers above were undoubtedly creative.
But with outdoor campaigns now capable of being dynamic, digital assets, which can be changed according to the time of day, everything is now a whole lot more sophisticated.
We asked global leaders from WPP, Publicis Groupe, Omnicom and Dentsu Aegis Network to explain how, and to cite great examples of media agencies harnessing creativity in their work today.
YES
Charles Courtier, global chief executive, MEC
Of course there is. But it's more targeted and places more emphasis on insights into people, their experiences of brands and what they're engaging with. Our Australian work for the opening of Paramount's Bad Grandpa is a perfect example of thriving creativity in media. You're lucky to get 30 seconds of a teenager's attention. To give Bad Grandpa traction, we made him part of Australian popular culture. Staying true to the film's outrageous tone, we built local notoriety by reacting to Australian events with lowbrow one-liners: when a story broke, Bad Grandpa Tweeted. An incredibly clever use of the platform that helped Australia smash box-office targets by 155 per cent.


YES
Laura Desmond, global chief executive, Starcom MediaVest Group


Without question, today is the most creative time in the media business. Media sits at the intersection of people, marketing and technology. Our challenge and our opportunity is to enable great ideas to flourish using data, devices and channels, and by fusing message and distribution in new ways. You can see this in the Heineken campaign for "#sharethesofa" – instantaneous video reactions were shared on Twitter to create an incredible real-time experience during Champions League matches. Football fans keep a second screen handy while watching, and what better way to enjoy the match than with their favourite legend? Impossible without media bringing everything together.
YES
Mike Cooper, chief executive, PHD Worldwide
It's inconceivable that anyone would argue no, surely? We are finding that clients are placing far greater emphasis on strategic planning and breakthrough ideas all across the world. It's obvious but, with the plethora of media channels available, cut-through is ever-more important. It was for this reason that we developed our global operating system, Source. It gamifies the planning process across PHD's global network and generates about 300 ideas a day. Creativity is also vital to the culture of an agency. The Lego Movie campaign for Warner Bros by PHD UK created a massive buzz through the whole agency and the network. The Lego versions of the ads actually researched better than the originals!
YES
Jerry Buhlmann, chief executive, Dentsu Aegis Network
It's amazing that anyone would ask this question in 2014. It's as if the internet hadn't been invented. The transformation to a convergent media environment has made media the main driver of innovation for brands within marketing and communications. This has led to the creation and use of new media forms and, most importantly, the ability to create complex ecosystems in a dynamic, non-linear and real-time way. This allows us to connect great brand experiences with the ability to transact. Innovation in media is a critical factor to success for all brands. And creativity is at the heart of innovation. Carat's work with Bodyform, credited with 22 awards including a gold Cannes Lion, is a perfect example.