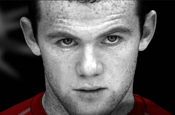 An industry source suggested the Rooney mix-up might have come from an animal handler, who supplied animals for both a Fifa shoot in Manchester and the Hovis ad.

The ad, which was filmed in Rooney's home city of Liverpool, will be a celebration of British history.

Set to break on 12 September, the ad will feature dogs and horses.

Miles Calcraft Briginshaw Duffy won the Hovis account from McCann Erickson in May, following a pitch between the Premier Foods roster agencies.

Premier Foods plans to spend £15 million to relaunch the Hovis brand, which includes its small, unsliced Hovis loaf that has been dormant for 30 years.

Hovis is renowned for its 1973 ad where a boy pushed a bike full of Hovis loaves up a hill.