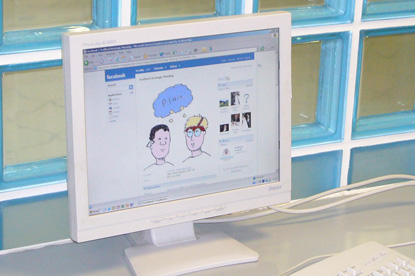 RootZoo advertised with Facebook from November 2007 until June 2008, when it claims it discovered that the social network had billed it for 804 clicks when its internal logs reflected only 300.

RootZoo decided to sue after Facebook refused to provide the company with its logs or issue a refund for the disputed clicks.

Several similar allegations have surfaced over the past month, with advertisers claiming that Facebook's numbers do not add up.

Facebook attempted no explanation for the disputed data but a theory has been put forward that new technology is responsible for affecting its data and subsequently triggering the site to register additional clicks by mistake.

Facebook said: "We have developed a series of sophisticated systems to detect suspicious clicks and ensure advertisers are not charged for this activity.

"In addition, we analyse tremendous amounts of data to discern larger click patterns and, in rare cases where this research or other analysis reveals advertisers have been charged for invalid clicks, we have always, and will continue to, issue credits to impacted advertisers."

Facebook insisted that it takes click quality very seriously and that this particular lawsuit was without base and unnecessary.