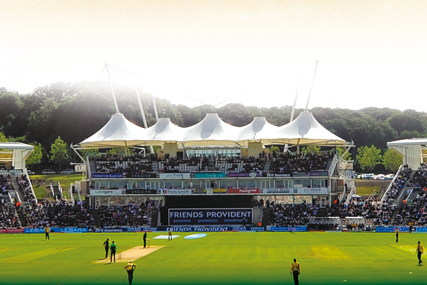 A development programme set for completion in spring 2012 will take the ground's capacity to 25,000 permanent seats from its current set-up of 15,000 permanent plus 7,000 temporary seats. It will also add a hotel, conference facilities and golf course.
The ground's capacity is bigger than the Durham Emirates cricket ground, recently sponsored by the airline, and close to that of the Brit Oval.
Mike Gumm, a director at Slipstream, said: "The completed world class, multi-entertainment complex will clearly be well positioned to not only capitalise on securing the best national and international cricket fixtures but also on the opportunities the World Twenty20 franchise will produce as the short version game develops and continues to engage with new audience."