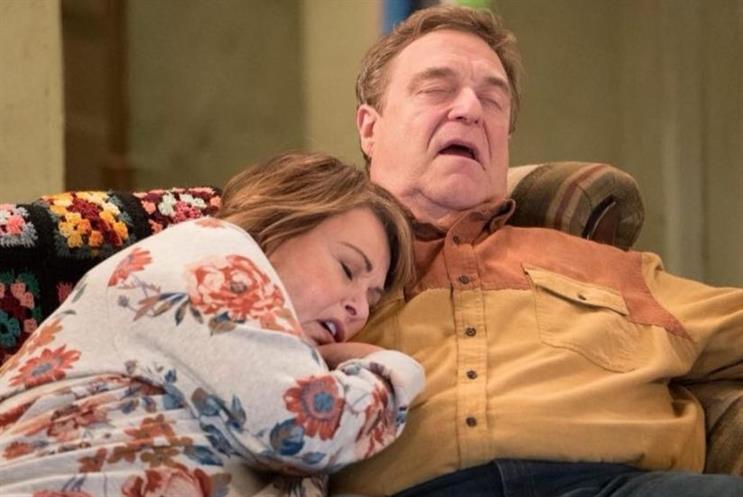 Just this week I attended two upfront presentations in New York City, one in favor of the traditional linear broadcast model and the other themed to the digital world.
"What we found about this audience we are targeting is they are linear TV watchers," noted Brad Schwartz, President of Pop, which features scripted series like "Schitt's Creek" and "Hollywood Darlings" and is targeted to who it refers to as the "modern grownup," specifically those viewers in their 30s and 40s who came of age in the 1980s and 1990s. "Most of these viewers watch live TV every day, and one in three say they are watching more TV than last year."
Pop presented its programming initiatives to members of the media in a series of one-on-one meetings, while Crackle, the digital platform from Sony Pictures Entertainment, hosted a morning briefing. "Because we are ad-supported, we are also mindful of the consumer's experience and why they are migrating away from linear," explained Eric Berger, Chief Digital Officer, Sony Pictures Television Networks and General Manager, Sony Crackle. Sony Crackle's primary focus is on scripted dramas like "The Oath, "StartUp" and "Snatch."
"The traditional ways of scheduling shows to aggregate audiences with their content to generate interest for advertisers just don't put the consumers first," he said." So, the consumers seek out content, watch it on their own terms and, increasingly, that means On Demand with no advertising on a streaming service."
Given these two very different perspectives at a time when advertisers are planning their buys for next season, who exactly do you believe?
Logically, the best buy for any advertiser is a combination of both, linear and digital, with the understanding that linear is not about to disappear anything soon and digital is an enhancement and not a replacement. As much as I understand the "when and where you want" programming philosophy in this age of DVRs, mobile devices, streaming services and other inducements, the rousing success of ABC sitcom "Roseanne," now the top-rated program in all of primetime, proves something I have been stressing about network television these last few years. It still matters. And it is still the primary venue for attracting the most eyeballs (and, ultimately, those advertisers who foot the bills).
While no one can deny the growing relevance of the digital streamers, this reboot of "Roseanne" would not be considered the massive hit is had it aired on Netflix, Amazon, Hulu or anywhere else. These streamers operate via perception, not with any documented data. And the reality of "Roseanne" outside of a broadcast network window would certainly not be an arena for over 20-million viewers.
The next time someone refers to the linear programming model as becoming extinct, I would do the "Roseanne laugh" (you know…in those opening credits on ABC). And I would remind anyone who cares to listen that, last year, the five broadcast networks – ABC, CBS, NBC, Fox and The CW – concluded their upfront ad sales upfront market at a combined (and estimated) $9.1 billion worth of primetime commercial spots, according to research firm Media Dynamics Inc. Comparably, that was a reported increase of 4.1% over the prior year.
Mirroring recent years, the big network trend in this upfront season remains ownership, with the broadcast nets expected to choose their new programs almost exclusively from their sibling studios. And then there are outside factors, like international sales, which is why a low-rated entry like the reboot of "Dynasty" on The CW got renewed for a second season; and off-network, which is why detective drama "Elementary" on CBS is still on the air. But with "Roseanne" the newfound proof why the linear model is still synonymous with the greatest reach, network television overall should have no trouble continuing this upward trend this year.
Cable television, meanwhile, continues to face concerns over cord cutting. But cable also finished on the upside last year, netting an approximate $10.6 billion last year, which was a 7.6% gain over 2016. Combined with the broadcast nets, that was $19.9 billion worth of primetime commercial spots on both broadcast and cable, representing a year-to-year rise of 5.9%.
With the five broadcast networks presenting their programming initiatives the week of May 14 (and the cable outlets currently underway), the timing could not be better for the breakout success of "Roseanne." The linear programming model still matters, and it always will.
Mark Your Calendars:
The following are the dates and destinations for the five broadcast upfront presentations:
-NBC: Monday, May 14, Radio City Music Hall: 10:30 a.m.
-Fox: Monday, May 14, Beacon Theater: 4 p.m.
-ABC: Tuesday, May 15, David Geffen Hall at Lincoln Center: 4 p.m.
-CBS: Wednesday, May 16, Carnegie Hall: 4 p.m.
-The CW: Thursday, May 17, New York City Center: 11 a.m.