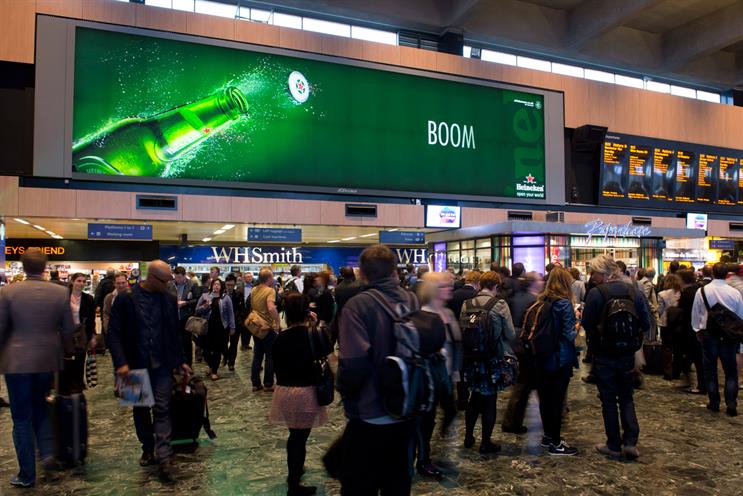 "Big data", covering 70,000 out-of-home rail advertising sites, was used to analyse the way people move through 775 stations. It reveals that around a tenth of the population (9.8 per cent of men and 9.1 per cent of women) travel by rail each week.
The age groups most likely to travel by rail are 18- to 24-year-olds (12.7 per cent) and 30- to 34-year-olds (12.6 per cent).
Route, whose outdoor research now includes rail sites for the first time, combined GPS data, passenger data, observational research and recall work, and allowed for instances when travellers might visit restaurants and shops on the way to station platforms.
It discovered that there are more than 50,000 ways to pass through London Victoria.
London was found to be the region where people use the rail the most, with 21.6 per cent of people there travelling by train every week. Greater Glasgow, at 13.4 per cent, was the conurbation with the next highest percentage.
Spencer Berwin, the managing director of sales at JCDecaux, said the inclusion of the rail data was a "milestone moment".
Berwin added: "By defining and understanding the rail audience, brands will benefit from even more effective and innovative media planning."