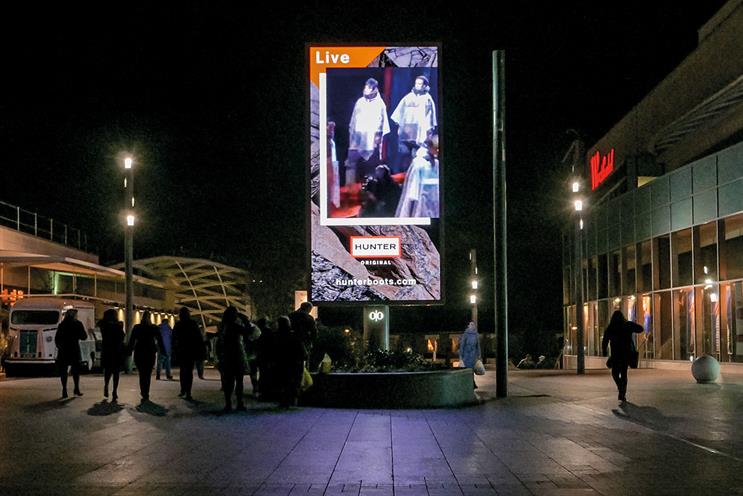 Route, the outdoor industry's measurement body, has produced research that shows the time spent with each different advertising media versus the amount of advertising spend directed towards it.
The result (pictured, below) is a UK version of the contentious Mary Meeker chart that Sir Martin Sorrell has made a habit of citing for the past two years, much to the dismay of those working in the press.
Such a focus on the disparity between spend versus time spent with media is sure to continue to divide opinion. Television and print are notably over-indexing, while radio and outdoor have less spend for the time spent.
Route holds information from 30,000 people, carrying a GPS meter for a nine-day period. It collects data every second, to an accuracy of two metres, and provides 20 billion data points.
James Whitmore, the managing director of Route, says: "Looking at the time data as reported by other commercial media and overlaying the share of display revenue as recorded by the Advertising Association, we are able to create a chart that properly reflects the amount of time that is spent out-of-home."
However, Jeremy Pounder, the client director, business planning, at Mindshare UK, is among those to question Route's attempts to recreate Meeker's slides for the UK, and with outdoor included.
He says: "The 'time spent' metric has always been something of a lowest common denominator in assessing the value of competing media channels.
"By ignoring all other channel attributes, notably the nature and context of the media experience, it can be seriously distorting. Consider paid search, which seems to have been excluded from the adspend shares in this chart. It accounted for just over half of the £7 billion spent on digital in 2014 yet took up a very small proportion of time online. It is valued by advertisers because it delivers a very clear signal about the intent of the user. The actual time spent carrying out the search is inconsequential."
Similarly sceptical about the new data, Zoe Harris, the group marketing director at Trinity Mirror, says: "Time spent seems a totally irrelevant metric to use when considering channel selection, as it ignores so many other factors that determine effectiveness. Attention, recall, trust, cut-through and enjoyment are just a few of the other considerations – and the importance of each varies dependent on the objectives of your activity.
"To really bring this to life, ask the average person on the street what proportion of their media time is spent with outdoor, and you'll see how they don't even perceive it to be a media channel – it's 'just an ad', and (they'll claim) they 'don't really like advertising'.
"As ever, the big questions are which channel or channels will be most effective in delivering against your objectives, and the answer is totally dependent on what you are trying to achieve."